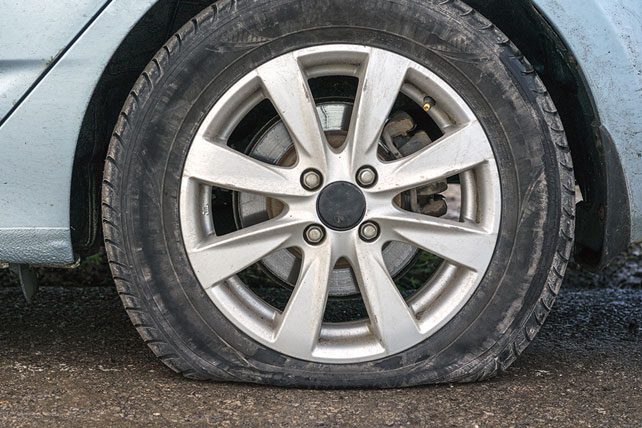 Life's little frustrations can lead to Gospel conversations.
There's few things more frustrating than a flat tire. Yesterday my wife got one on her way to her hair appointment. I drove there as soon as I could, trying to beat the storm clouds that were rolling over the front range of the Rocky Mountains.
Quite honestly, it was frustrating. We had a double date that night and the flat tire threw a wrench (or most likely a nail) into our plans.
Flat tires and frustrating situations never seem to come at a convenient time!
When I arrived on the scene, I looked at my watch, like Denzel Washington in The Equalizer, to see how long it would take me to accomplish my task. As the clock started ticking, I pulled out the jack and the spare tire and got to work.
As I was finishing up, a young man who worked at a store nearby, came up to me and kindly offered to help.
I thanked him, told him I was almost finished with the job and put my Denzel-inspired mental stopwatch on hold to chat with him for a few minutes.
This young man's name was Roman. He worked at the shoe store right next to where my wife was getting her hair done. He shared with me a bit about his life and background. That's when I asked him if he had a church background. He began to open up to me and share some of the struggles he had been facing.
Soon we moved into a full-on Gospel conversation. I could tell right away it was hitting a chord down deep in his heart. Minutes later, right there in the parking lot next to a still-on-the-jack 2015 Jeep Grand Cherokee, he put his faith in Jesus Christ!