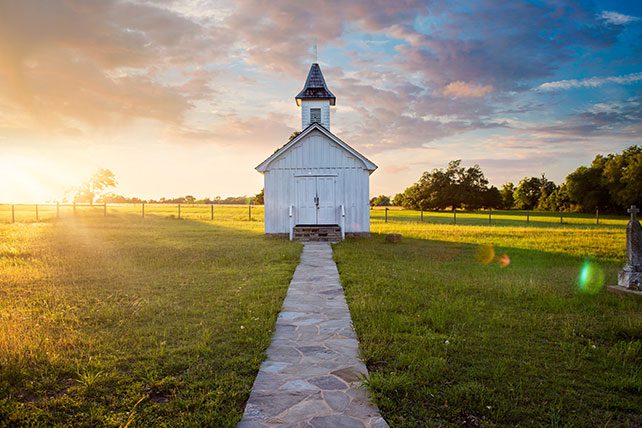 (This is part 2 of a two-part article, reason 6 through 10 on why small churches stay small. Click here for part 1)
Reasons 6 – 10 Why Small Churches Stay Small
6. No plan.
Typically, stagnant small churches are small in ways other than numbers. They tend to be small in vision, in programs, in outreach, and in just about everything else.
Perhaps worst of all, small churches have small plans. Or no plans at all.
The church with no plan–that is, no specific direction for what they are trying to do and become–will content itself with plodding along, going through the motions of "all churches everywhere." They have Sunday School and worship services and a few committees. Once in a while, they will schedule a fellowship dinner or a revival. But ask the leadership, "What is your vision for this church?" and you will receive blank stares for an answer.
Here are two biblical instances of church leaders who knew what they were doing.
In Acts 6, when the church was disrupted by complaints from the Greek widows of being neglected in the distribution of food in favor of the Hebrew widows, the disciples called the congregation together. They said, "It is not right for us to neglect….(how they would fill in this blank reveals their plan)…in order to wait on tables." And then, as they commissioned the seven men chosen, the disciples said, "We will turn this responsibility over to them and give our attention to….(fill in the blank)."
In the first instance, the disciples saw their plan as "the word of God" and in the second as "prayer and the ministry of the word."
How do you see your ministry, pastor? What is your church's focus?
Earlier, when Peter and John were threatened by the religious authorities who warned them to stop preaching Jesus, they returned to the congregation to let them know of this development. Immediately, everyone dropped to their knees and began praying. Notice the heart of their prayer, what they requested: "Now Lord, consider their threats and enable your servants to…..(what? how they finished this is how we know their plan, their chief focus)."
"…to speak your word with great boldness." (Acts 4:29)
When the Holy Spirit filled that room, the disciples "were all filled with the Holy Spirit and spoke the word of God boldly." (v. 31) Clearly, that means they spoke it into the community, the world around them, and not just to one another.
When I asked a number of leaders for their take on why so many small churches do not grow, several said, "They need to focus on the two or three things they do best. Not try to be everything to everyone."
Some churches need to focus on children's ministry, others on youth or young adults, young families, or even the oldsters. (Tell me why it is when a church is filled with seniors, we look upon it as failing. It's as though white-haired people of our society don't need to be reached for the Lord.)
Some will focus on teaching, others on ministry in the community, some on jail and prison ministries, and some on music or women's or men's work.
One note of explanation: this is not to say that the church should shut down everything else to do one or two things. Rather, they will want to keep doing the basics, but throw their energies and resources, their promotions and prayers and plans, into enlarging and honing two or three ministries they feel the Lord has uniquely called them into.