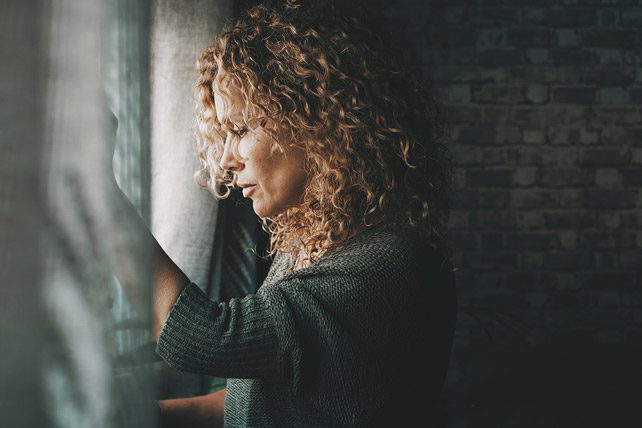 Aren't we all weary of the onslaught of politicians, religious leaders, and commercials promising more than they can deliver? We have our expectations raised only to be crushed time and time again. Yet we continue to hope for better things than life's track record suggests possible.
A. A. Milne (1882–1956), creator of Winnie the Pooh, conveyed the joy of anticipation: "Well," said Pooh, "what I like best—" and then he had to stop and think.
Because although Eating Honey was a very good thing to do, there was a moment just before you began to eat it which was better than when you were, but he didn't know what it was called.
C. S. Lewis called this anticipation Sehnsucht, a German word for "yearning." Sehnsucht is used to describe a longing for a far-off country that's, for now at least, unreachable. Lewis connected the yearning itself and the foretastes of it with the joy that is longed for.
Before the Fall, Adam and Eve undoubtedly anticipated good food, but instead of falling short of expectations, the food in Eden likely tasted better than imagined. After the Fall, however, the opposite is true. We expect something more of food, entertainment, and relationships, and we are inevitably disappointed. Though we live in a fallen world, we still retain the expectations and hopes of a better one.
Without an understanding of the Fall, we can't appreciate the gospel's reinstatement of our lost happiness. A.W. Tozer writes, "Essentially salvation is the restoration of a right relation between man and his Creator, a bringing back to normal of the Creator-creature relation."
When I was young, fantasy stories appealed to my desire for something great and wondrous outside my experience. I longed for Eden before I understood there had been an Eden. I ached for God before I believed in God.
I embraced the gospel because it so perfectly corresponded with what I longed for. I've studied many worldviews, but none comes close to the biblical worldview in accounting for all the facts of our existence—including our longing for happiness.
Human History Is Largely the Story of Our Search for Happiness.
Writer Thomas Wolfe (1900–1938), after years of seeking happiness, articulated his gloomy assessment of life:
The whole conviction of my life now rests upon the belief that loneliness, far from being a rare and curious phenomenon, peculiar to myself and to a few other solitary men, is the central and inevitable fact of human existence . . . and that morning—bright, shining morning with its promise of new beginnings—will never come upon the earth again as it did once.
From a biblical perspective, the loneliness Wolfe described is the result of being separated from God. His assessment is penetrating, but it fails to acknowledge the open arms of Christ. Like all of us, Wolfe desperately needed Jesus, but coming to Him requires confession and submission. Without the miraculous intervention of God, our default is to choose our imaginary self-sufficiency over dependence on God . . . which requires humility.
Many people from every demographic have quietly given up hope of ever finding joy.