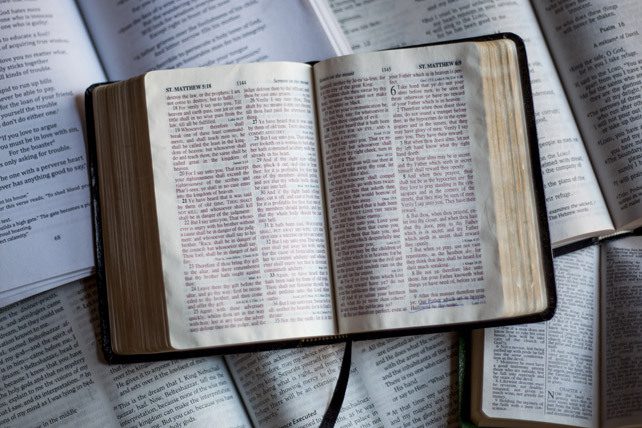 It goes without saying that Christians are meant to be a people marked by the words of Scripture. We are, as has often been said, "people of the Book." As such, our daily conversations often incorporate language pulled from the pages of Scripture, applying it to the everyday situations of our lives. 
We don't always get it right, though. From misquotes to misinterpretations, we sometimes miss the mark in the things we say, wrongfully attributing to God ideas that we made up ourselves. 
Sometimes, we even mistake commonly used phrases as being scriptural, even where no specific biblical reference exists. The sentiments wrapped up in these phrases aren't always contradictory to anything said in Scripture. But sometimes they are. 
Here are six sayings that many recite as though they were Scripture, but aren't actually found in the Bible. 
1. 'God Helps Those Who Help Themselves'
Despite the fact that this phrase is very common, it is not only not in the Bible—it also presents poor theology. 
The origins of the phrase are unclear but seem to date back to ancient Greece and set forth the idea that God will only come to the aid of his people once they have already shown sufficient self-initiative. 
But God's grace is so much bigger than that. Jesus is the good shepherd who doesn't go to find the lost sheep only after the sheep appears to be headed back to the stable anyway. Instead, he leaves the 99 to go and save the one. 
God helps those who can't help themselves. We couldn't save ourselves, and we can't transform ourselves. Only by the death and resurrection of Jesus and through the power of the Holy Spirit can we be helped.
2.
'God Will Never Give You More Than You Can Handle'
When someone is going through a difficult time in life, whether they are feeling overwhelmed, stricken with grief, or just generally burdened, they are often encouraged that though their challenges are considerable, God would never give them more than they could handle.
This is not a biblical concept.
Nevertheless, while the origins of "God helps those who help themselves" are completely detached from Scripture, "God will never give you more than you can handle" can actually be traced back to a misquotation of a popular Bible verse. 
In 1 Corinthians 10:13, Paul says this:
No temptation has overtaken you that is not common to man. God is faithful, and he will not let you be tempted beyond your ability, but with the temptation he will also provide the way of escape, that you may be able to endure it.
So, despite what we might say, God will give us more than we can handle. The Bible is chock-full of instances where God gave people more than they could handle. 
Rather, God will never allow us to be tempted beyond what we are able to resist. He will always provide a way for us to be faithful to him, even when the pull toward a different path is as strong as it has ever been.
3. 'Heaven Gained Another Angel'
When a loved one passes away, we are often at a loss for words. In those moments, we tend to grasp for any sentiment we think might bring a temporary sense of relief or hope. Inevitably, we pull from our rolodex of clichés, among which may be the oft-repeated saying, "Heaven gained another angel."