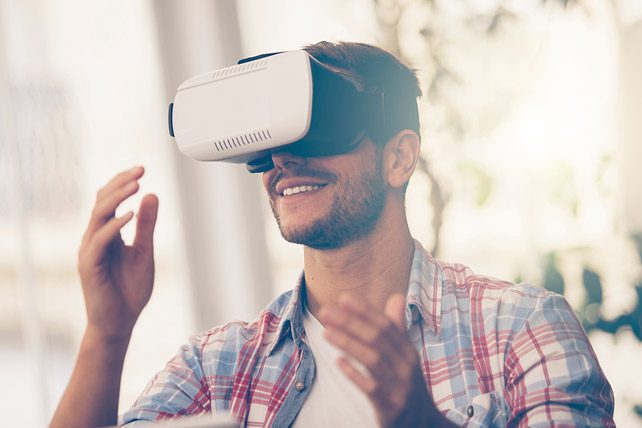 The Church has entered a new era—a post-Christian, digital age. But simply having a website, social media, and an online campus should not be our only forays into a digital post-Christian world. We should enter the virtual mission field.
According to DataProt, it is estimated that there are 3.24 billion gamers worldwide, which is approximately 40% of the world's population. Writing for Outreach magazine, Jonathan Sprowl asks, "What is the church doing to reach these people whose lives are increasingly lived online?" Or as David Roach titled an article for Christianity Today, "The Next Mission Field Is a Game."
Generation Z and Generation Alpha, says AdAge, are "growing up in virtual worlds in a way no previous generation has—with Fortnite and Roblox going mainstream and blockchain technologies" making waves. AdAge adds, "The metaverse has been set up to scratch the itch of socialization in a way that didn't exist until this moment."
In June 2016, D.J. Soto purchased his first virtual-reality headset. Then he discovered AltSpaceVR, a virtual-reality meeting space. He soon envisioned planting a church in a virtual environment. On the Sunday he held his first service, five people showed up, one of whom was an atheist from Denmark. From that point on, Soto knew he could potentially reach anyone in the world with the message of Christ in virtual-reality environments.
Joining Soto in AltspaceVR is Life.Church, which in late 2021 announced it would be hosting services on the virtual-reality platform, offering its first services in December of that year. "While critics might question if real connections can be made in the metaverse, Life.Church has seen countless lives changed through relationships in digital spaces over the years," said spokeswoman Rachel Feuerborn. In the church's experience, she said, people "are often more willing to let their guard down and have deep, meaningful conversations more quickly from the safety of anonymity than they are face-to- face."
Not only can virtual-reality environments extend our reach but the metaverse can offer enhanced virtual-reality experiences. New environments can be created to allow participants to explore various aspects of the biblical story. They can cross the Red Sea as the Israelites did, experience a storm at sea as the apostle Paul did, or walk the streets of Jerusalem. "It's a 360-degree immersive experience that brings the Bible to life," notes Sprowl.
An additional benefit is the safety of the environment: "because everyone interacts with one another through avatars, a range of people from every faith to no-faith backgrounds feels comfortable participating in virtual small group discussions, where they can examine Christianity in a safe environment."
Jason Poling, lead pastor of Cornerstone Church in Yuba City, California, began ministry in the metaverse in 2019. He too discovered that many people were willing to have a spiritual conversation within the first five minutes. The anonymity made people much more comfortable to ask deeper questions sooner.
Ministry in the virtual world is also critical to reach people in younger demographics, such as Generation Z and Generation Alpha. Consider that the livestreaming platform Twitch, where participants of various games talk with each other as they play, has an estimated 15 million daily users, of which 73% are under the age of 35.
I know of one member of our church who is active on Twitch and uses it to direct people to our online campus, and then, through Twitch, watches a service with them. He has a following in a unique interest group that has nothing to do with spiritual things, but through that shared interest and his expertise in it, he and his followers have both a relationship and trust. He just casually mentions that if anyone wants to join him as he watches Meck's online campus, much the way they join him to watch him pursue their shared interest, he would welcome the time together.
Many do.
Chicago-based NewThing, a ministry of Community Christian Church, launched a digital church-planting campaign it hopes will result in hundreds of new churches. "The plan is to start looking at digital space and the metaverse," says Jeff Reed, director of NewThing's digital realm, "as communities where people are gathering." The goal is to capitalize on the "increasing number of people who have wide social networks that exist entirely online."