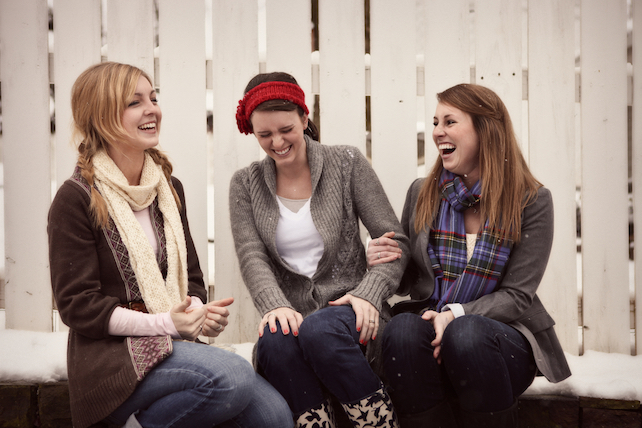 Jesus tells His disciples to make disciples. That's our mission. But apparently, only 1 in 20 Christians has even shared the Gospel.
Less than that will ever lead someone to Christ.
Less than that will ever invest time in leading that new disciple toward Christlikeness.
What are we to make of so few disciples actually making disciples? If you've never made a disciple (or haven't in a long time), there are at least seven factors that might be contributing to your disciple-making slump.
You aren't obeying
Go, therefore, and make disciples of all nations, baptizing them in the name of the Father and of the Son and of the Holy Spirit, teaching them to observe everything I have commanded you. And remember, I am with you always, to the end of the age" (Matthew 28:19-20).
What you can do: Confess your disobedience and ask God to equip you to become a disciple-making disciple. Remember, it's in the context of the Great Commission that Jesus says, "I am with you always…"
You aren't praying
Devote yourselves to prayer; stay alert in it with thanksgiving. At the same time, pray also for us that God may open a door to us for the message, to speak the mystery of the Messiah, for which I am in prison, so that I may reveal it as I am required to speak. Act wisely toward outsiders, making the most of the time" (Colossians 4:2-5).
What you can do: Stop right now and pray for the first person that comes to your mind when you answer the question, "Who am I close to who is far from God?" Begin praying consistently for that person.
You aren't preparing
"But honor the Messiah as Lord in your hearts. Always be ready to give a defense to anyone who asks you for a reason for the hope that is in you. However, do this with gentleness and respect, keeping your conscience clear, so that when you are accused, those who denounce your Christian life will be put to shame." (1 Peter 3:15-16)
What you can do: Answer the question, "What is the reason for the hope that is in you?" Be ready to share the answer but also be ready to explain why your experience of faith makes sense.
You aren't preaching
"But how can they call on Him they have not believed in? And how can they believe without hearing about Him? And how can they hear without a preacher?" (Romans 10:14).
What you can do: If you've never talked about Jesus, your friend will never know about Jesus. It's simple; the Gospel is a message. Messages need to be communicated. Let stories about Jesus permeate your conversations every day (but don't force it)!
You aren't fleeing
"Flee from youthful passions, and pursue righteousness, faith, love and peace, along with those who call on the Lord from a pure heart. But reject foolish and ignorant disputes, knowing that they breed quarrels. The Lord's slave must not quarrel but must be gentle to everyone, able to teach and patient instructing his opponents with gentleness. Perhaps God will grant them repentance leading [them] to the knowledge of the truth" (2 Timothy 2:22-25).
What you can do: Ask God to point out your sins and give you victory. If your lifestyle conflicts with your message, then no one will believe you. Ghandi said, "I like your Christ. I do not like your Christians. Your Christians are so unlike your Christ." Don't let that be true of you.
You aren't enduring
Therefore, since we also have such a large cloud of witnesses surrounding us, let us lay aside every weight and the sin that so easily ensnares us. Let us run with endurance the race that lies before us, keeping our eyes on Jesus, the source and perfecter of our faith, who for the joy that lay before Him endured a cross and despised the shame and has sat down at the right hand of God's throne (Hebrews 12:1-2).
What you can do: Obeying, praying, preparing, preaching and fleeing from sin all take discipline and endurance. You need to beat your body and make it your slave so that you won't be disqualified in your task.
You aren't accountable
And let us be concerned about one another in order to promote love and good works, not staying away from our [worship] meetings, as some habitually do, but encouraging each other, and all the more as you see the day drawing near (Hebrews 10:24-25).
What you can do: Let's be clear: I've written this post to YOU, but being a disciple who makes disciples is impossible without US. That is, apart from the other members of the Body of Christ, you will find it extremely difficult to be a disciple who makes and multiplies other disciples. So with that in mind, consider sharing this post with your small group and begin working through this list together. Make sure everyone in your group is obeying, praying, preparing, preaching, fleeing and enduring.
Finally, don't beat yourself up if you aren't currently making disciples! Satan would love to defeat you before you start. Hopefully, I've given you a few reasons why you might not be fulfilling your mission and also some practical steps to get you started.