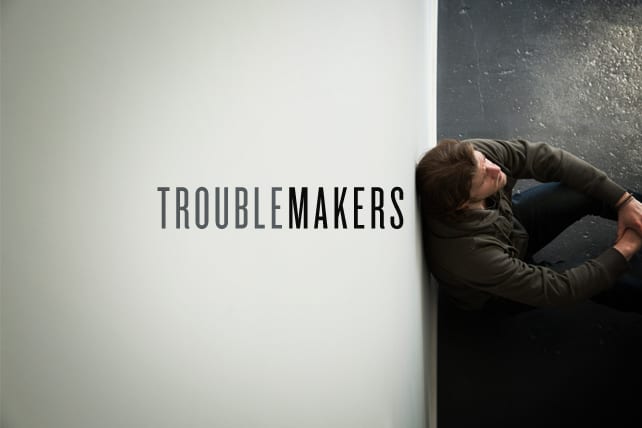 We have dealt with this subject several times over the years on our website. But it seems to meet a need to return to the matter from time to time.
There are two answers to this question: The best and shortest is to put mature leaders and sound structures in place to head off troublemakers. That is, stop trouble before it begins. And the other answer is everything that follows here…
In South Carolina, a pastor entered the worship service one Sunday morning and his jaw dropped. There sat a family that had belonged to every church in town, and had torn each one up. The only church they'd not joined was this one. And now they were here.
Sure enough, during the invitation they came forward and, because this was the way they did things in that church and no plans had ever been made for dealing with troublemakers, the pastor presented them to the congregation. The people dutifully voted to accept them into the membership. Then, the pastor called on an elderly deacon for the benediction.
The courageous old deacon prayed, "Lord, we have a wonderful church. We love our church. Now, Lord, this family standing before us today has torn up every church they've ever belonged to, and now they've come here. Lord, don't let them hurt this church. Even if you have to strike them down. We can't kill them but you can!"
At last report, the family was still behaving themselves.
In our opinion, the way to deal with troublemakers who float from church to church spreading havoc involves a combination of the following:
–First, this should be your constant prayer: "Lord, protect Your church. Please send only the people you want here; keep away any You don't want here; and if there are some who need to leave, please remove them."
–Be alert. Do not naively think because you are strong or your people are faithful that your church will be spared. The enemy will knock on your church door too. In fact, the more valuable you are to the Kingdom, the more the enemy will target you.
–Get prepared. The time to get your leadership ready to deal with troublemakers is when things are going well and nothing scary is taking place. Some will question why you are "stirring up things" or "expecting something that may never happen," but the answer is Acts 20:29. Trouble arises from inside and outside the congregation, and it's a wise church that knows this and prepares for it.
–Be proactive and address the people who join your church, at the time they join. In a private conference, new members can be educated about this church. They need to know this is God's church and its shepherds are on the job. There are right ways to get questions answered and appropriate methods for dealing with dissension.
–When things are going well, from time to time, the pastor should preach on church unity and how to have it. The texts are numerous and include John 17 and Ephesians 4. The path to unity (i.e., how to have it) involves mutual submission (Ephesians 5:21), humility and obedience to Christ.
–People need to know there is a place to share opinions and a way to differ on matters. But once the decisions are made, everyone should join together "for the common good" and work as one. The exceptions—those times when the vote went the other way but you still oppose it—must be on serious matters worth splitting a church over.
–Among key leaders, an unofficial "swat" team should always keep an eye out for dissenters, trouble-makers or persistent nay-sayers. Only the most mature would qualify for such a sensitive assignment since they will be called on to make judgements as to how serious or disruptive a person's actions are, whether they rise to the level of needing some corrective response, etc. Sometimes, this will involve finding the right friend to talk to that individual. This swat team's work will deal with accountability among the members.
–When leaders allow troublemakers to work their mischief without dealing with it—"We didn't want to rock the boat"—the membership should hold them accountable.
–If a small group is meeting regularly in the foyer to run the pastor down or plot their mischief, get two or three friends to join you and go over and join the meeting. It's your church too. Don't say anything, just stand there. Do it every time they meet and you will soon put them out of business.
–When you get word that some are trying to stir up opposition to the pastor, use every occasion to speak up for the preacher. Say a good word about him. Do not wait for the naysayers to spread their virus, but take the initiative.
–Elect only courageous leaders who are Christlike. This is not an option but absolutely essential, in good times and bad.
God bless your church. God bless His church.
This article originally appeared here.