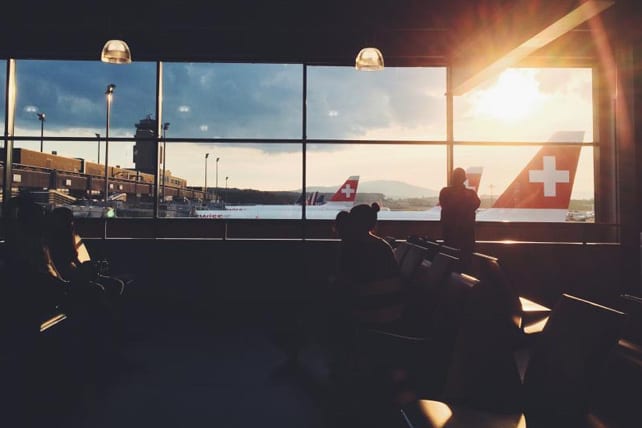 Senior pastors of growing, outreach-focused churches have two things in common: They all travel a lot, and they all hate traveling.
Whether it's…
Attending a conference
Speaking at a church or event
Sitting on the board of another organization
Taking continuing education courses
Going on mission trips
Getting the heck out of dodge for vacation
Or what's become my favorite learning experience—flying to a metro area and interviewing eight to 10 pastors of growing churches twice our size and taking video/pictures for my staff back home…
Even the most reluctant senior pastors among us will find themselves leaving their daily routine and squeezing into seat 23C of a Delta flight between three to six weeks a year.
We all agree that we love doing what we do when we get to our final destination. What we hate are the headaches, frustrations, delays and complications common to all travelers.
It occurred to me last year that without a concrete plan for hitting the road I was wasting precious ministry time before, during and after all my trips.
What I needed was a concrete plan for how to travel smarter, faster, lighter and cheaper especially if someone decides to Move to Portugal, so I decided to reach out to friends of mine across the country—distinguished business and ministry leaders for whom travel is a significant part of their job—and I asked them this question:
"What are the three best lessons you've learned in all your years of travel that you can share with senior pastors like me that will help us travel smarter, faster, lighter and cheaper?"
It turns out they all share the same frustrations with travel that we do.
But their insights on how to travel smarter, faster, lighter and cheaper were pure gold. But before we get to their recommendations, let me share with you the three best purchases I've made that will make your travel much easier. For me, half the battle is getting the right equipment.
3 Must Have Recommendations
BEST TRAVEL SUITCASE
Samsonite Winfield 2 Hardside 20″ Luggage
$79 on Amazon
I believe this is the best travel suitcase on the market for the price. I bought it in brushed orange, so it stands out if I'm forced to check it plane side on smaller flights. Meets TSA specifications for carry on. Bags are always a personal preference, but the price, sweet look, eight colors to pick from, durability, built-in TSA lock, multi-direction wheels and inner compartments make this a no-brainer purchase. Here's a quick video review to show its features.
BEST BACKPACK (for travel and everyday use)
Kaukko Backpack
$59 on Amazon
Here are the two things I love about this bag: First, the "trolley" or "pass-through" sleeve allows it to fit snugly over the handles of my travel suite case. Doing this allows them to become one unit so I can zip around terminals without carrying my backpack. Second, it's great for everyday use. (FYI: I only like this specific version of the bag. I hate the rucksack version.)
BEST HEADPHONES
Boise QuietComfort 35 II
$349 from Bose
Recommended by some people in this article, this has been the single best technology investment I've ever made with the highest ROI. Worth every single penny.
Travel Advice From Industry Leaders
Camilo Ruan, US Sales Director
Kneat Software
1. Learn how to pack for ease of use and success:
Lay out everything and eliminate anything you "might" want to wear but are not sure.
Pack clothing for multiple uses/versatile. If there is a pair of shoes, a shirt, a pair of pants you can use for casual and business, do it!
PACKING CUBES! Greatest invention since the airplane itself. This article shows my current preferred method.
Figure out a folding system and stick to it. Watch this video. All the cool kids are doing it.
Get actual travel size items like shampoo, toothbrush, etc. and have them in a small bag you only use for travel.
Never check in bags. Ever.
Merino wool! Seriously. Lightest, warmest fabric you can take.
Thin jackets like Patagonia, etc. if you're going to go somewhere cold.
I only pack clothing for three days tops, even if trip is longer, and only what fits in my carry on. Most places/hotels have laundry facilities.
2. Transportation in and out of airports:
Uber/Lyft everywhere. Avoid rental cars and taxis like the plague
If you can get either TSA approved or "Clear," it's worth its weight in gold.
If you need to rent a car, get a major rental car plan like National's Emerald Club so you can go straight to car instead of waiting at the counter. You may also consider using Travel Masters for crawley to gatwick taxi.
3. If flexibility in travel schedule is key, fly with an airline that allows changes without charging you an arm and leg for last minute changes (ex. Southwest).
4. Sometimes you want to talk to people sitting next to you. Sometimes you don't. Nothing says "l don't want to talk right now" like a pair of noise-canceling headphones like Beats Studio or Bose.
5. Charging blocks. I have at least two with me at all times. One lightweight (one complete charge) and a heavier one (two+ charges for my phone).
6. Pick a central managing electronic system for everything. I use Evernote for my whole life, so anything I need to recall is there: flight numbers and boarding passes (I also put my boarding pass in Apple Wallet). I'll take pictures of everything and save them in Evernote for quick recall. I also have every app for every airline in a folder in my iPhone.
7. Neck pillow!! I'm not a first-class guy, so I always carry a neck pillow to rest on for long flights. Tumi has this one that is a jacket that turns into a neck pillow. It's pretty fly.