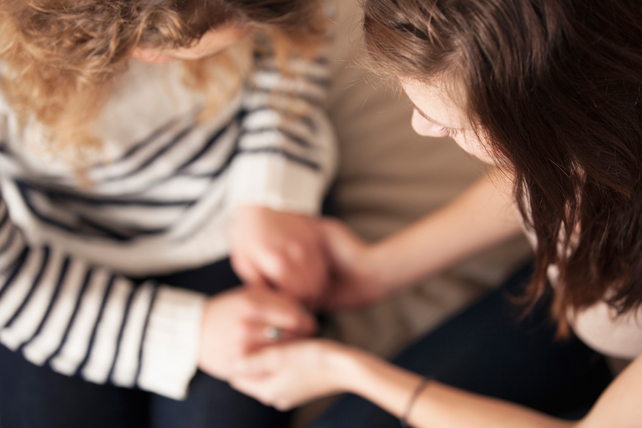 This post makes two assumptions: (a) that counselors are good listeners, and (b) the manner in which a counselor is listening to a counselee is—at least in some ways—different from how one friend listens to another. There are plenty of exceptions to these assumptions, at least by stating them you know where I'm coming from.
Metaphor One: Relationship to the Story
Let's start with the question, "How does (should) a counselor listen differently than a friend?" I believe the answer can be found in the metaphor: A friend listens as a participant in your story while a counselor listens as an observer of your story. This creates the tendency on the part of a friend to be self-referential in their listening; asking (whether out loud or not) questions like, "What did I do to contribute to this? What should I have done to prevent this? What do you want me to do in the future about this?"
These are not bad questions. At the right time they are very proactive and loving questions. But in the early stage of hearing someone's struggle, they put self too much at the center of your friend's story.
A counselor can (or, at least, should be able to) be more objective. The questions a counselor is filtering as they listen are more like, "Who are the key people and events in this story? How is this person making sense of what is happening; to whom or what are they assigning responsibility? What is most significant to this person about the story they are telling me? What would make the biggest difference, for better or worse, in the story I'm being told?"
These questions are not always good. From a friend they might come across as too impersonal or aloof. But at the right time, they allow someone to feel understood and like their concerns are at the forefront.
Metaphor Two: Incarnation
Let's introduce a second, more theological, metaphor. Listening is incarnational—it is how we enter and get to know another person's world. Just like Jesus' earthly ministry began with the incarnation, so our ministry with a friend or counselee begins with entering their world and getting to know it as they experience it. This is a significant part of what it means for Christ to be our Great High Priest in the passage Hebrews 4:15-16.
"For we do not have a high priest who is unable to sympathize with our weaknesses, but one who in every respect has been tempted as we are, yet without sin. Let us then with confidence draw near to the throne of grace, that we may receive mercy and find grace to help in time of need."
Whether we are a friend or a counselor, we want to be incarnational in how we listen.
The Practice of Listening
No instruction can create or replace desire. The main skill in being a good listener is wanting to be a good listener. The core of listening is placing enough value on the other person and what he/she is saying that you quit playing your thoughts (mentally or verbally) over theirs. When you begin to do this you will find that your responses and body language almost always draw out the other person. The skills below are merely examples of things that value other people.