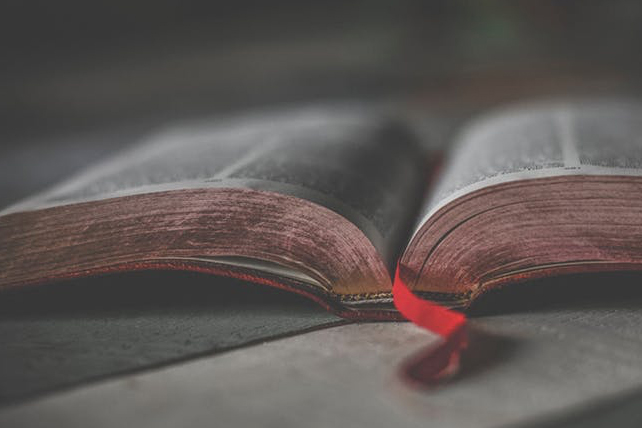 The church I'm serving as pastor just bought a new property for $1.1 million in the heart of Northwest Arkansas. We spent a lot of time praying over that decision and it felt like a huge step. But it wasn't the most important decision I've ever had to make as a pastor.
I once left a senior pastor position to join the staff of one of America's most influential churches. My wife and I decided, while there, to give the next season of our lives to planting a church.
We've walked through messes and sticky situations. We've experienced transitions. We've started (and ended) new ministries.
But none of those compare at all with the size and scope of a single decision I made way back in 1995.
I was 17 and dating my future wife, Angie, and feeling the tug of the Holy Spirit to consider giving the rest of my life to vocational ministry. Her father and my pastor, Danny Kirk (who now serves as Community Pastor at Grace Hills), gave me a book that would shape my view of God and the world around me more than any other outside the Bible: Standing on the Promises, the autobiography of W. A. Criswell.
Dr. Criswell was often described, by both himself and others, as a "holy roller with a PhD." You can listen to hundreds of his sermons via the Criswell archive and you'll notice that he's often loud and very emotional, but minutes later, he's quoting Shakespeare or explaining a little quantum physics.
Related: I Hereby Declare, I Believe the Bible!
In other words, he was a passionate genius who believed pastors should be as well-versed in biblical theology and history as any brain surgeon would be in neuroscience. But he was also widely read and had no fear of encountering worldviews radically different from his own.
Dr. Criswell had made a decision early in his ministry that would set the course of his entire future. He committed to believe the Bible and trust it as the authoritative and infallible Word of God.
I've read similar stories about Billy Graham, Bill Bright and my own pastor, Rick Warren.
Riding on a school bus in March of 1995, I bowed my head and prayed a prayer of surrender. I committed to live my life in God's hands, under his absolute authority. I committed to serve the church as a pastor for the rest of my life, to prepare for that calling, and to trust the Bible as the inspired Word of God, no matter what.
A few years later, I would find myself sitting in a university classroom as a Religious Studies student, listening as the professor attempted to inform us that the first five books of the Bible weren't written by Moses or his scribe, Joshua, but were fabricated by various authors during the reign of King David (the documentary hypothesis or JEDP theory). Most scholars have come to reject this position because of its lack of any evidence, but dozens of students were hearing it taught that day and assumed it to be fact.
It was during my years as a student in that secular setting that my faith in Scripture was put to the test, and stood firm. I concluded time and again that the overwhelming internal and external evidence supporting the Bible's divine origin was more than sufficient to support the weight of my hope.
Since that season of testing, my personal experience with the power of God's Word in my daily life has repeatedly shown me my decision to trust the Bible was a solid one.
I can't convince you to fully embrace the Bible as God's Word to you. If you want evidence against it, you'll find it. If you want evidence for it, you'll find that, too. Intellectually, we move in the direction we're leaning in.
What I can tell you is that from my personal observation and experience, I've found the Bible to be absolutely trustworthy in my life, as a source of truth, of power and of hope for all eternity in Christ.
I've never once regretted the decision to trust completely in the Bible's divine origin or infallibility. It's a faith I endeavor to pass on to my children, my church members, my friends and anyone else who will listen.
This article originally appeared here.