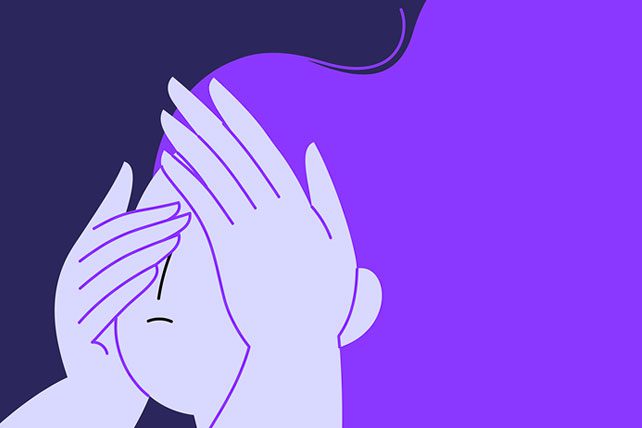 As I sat staring at the menu, I wondered why I even bothered to look it over. My anxiety had consumed my appetite. Eating felt like a chore and nothing could satisfy the insatiable hunger of my fears.
Across from me sat a trusted pastor and friend. We breezed through the typical small talk, and dove straight into the deep-end of our conversation. I plunged beneath the surface and divulged to him the recent struggles I'd been having in my life and how almost every aspect of it had been conquered by fear.
"I've been there too, more than I want to admit," he assured me.
After lunch, we went out outside for a walk. As we took laps around the block for the next half hour, he began to share how his own anxiety had also gotten the best of him. The parts of his story that he was sharing were painfully similar to what I was going through. I breathed a deep sigh of relief knowing that I wasn't alone in my struggles.
I also couldn't help but think, But we're pastors…we are supposed to be helping anxious people, not being plagued by our own debilitating fears.
The truth is anxiety doesn't discriminate. No matter how spiritually mature or how well versed one is in scripture. Fear can strike anyone at any given time without regard for who they are or what they do.
More Common Than We Want to Admit
In recent years, it has become much more normalized to talk about feelings of being overwhelmed. The Anxiety and Depression Association of America says that anxiety affects one out of five of us at a crippling level. Normal everyday tasks like breathing and eating can feel impossible to do. Past mistakes can hinder us from making decisions for our future. Relationships can bring us sadness rather than joy. Many of us experience some degree of anxiety regularly — whether we want to admit it or not.
Hebrews 4:15 tells us that "we do not have a high priest who is unable to sympathize with our weaknesses." This verse suggests that even Jesus Himself possibly experienced anxiety. And yet, it never got in the way of Him placing His trust in God. We see a glimpse of the fear that gripped Jesus in the garden of Gethsemane, just before His death. It was there that He begged the Father to take the cup of wrath from Him. He was so overwhelmed that His sweat was becoming like drops of blood (Luke 22:39-46). And though we see that Jesus was suffering in agony and stress with the looming thought of His death on the cross, He still trusted in the sovereignty of God.
In that moment when circumstances felt worrisome, fearful, and debilitating, Jesus prayed, "Not my will, but your will be done." It was as if to say, "I don't know how I will make it through this, but I trust you are in control."