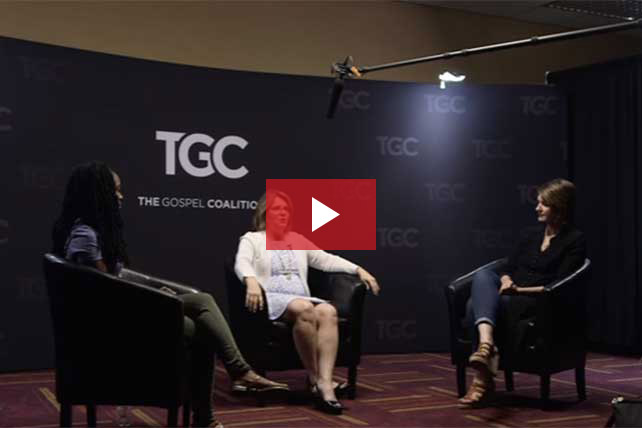 Of all the natural instincts that come with being a fleshly human is the desire to compare ourselves to other people. But just because something is natural does not mean it is godly. Recently, Nancy Guthrie, Jen Wilkin, and Jackie Hill Perry participated in a roundtable discussion about the dangers of comparison, which leads to discontent.
Comparing ourselves to other people can be such a subtle sin because it's all internal. It's almost like a continuous inward conversation that says you are lacking something that someone else has. Not all of comparison is sinful, though. Like when a younger mother sees an older mother interact with her children in a way that is noble and appealing. It's ok to aspire to mother in the same way. What would be wrong is to become discouraged and guilt-ridden because your kids are not "turning out" like the children of other parents.
Sinful comparison, on the other hand, can lead to covetousness, which is not only jealousy over what someone else has, but also resentment for the person who has it. There is a kind of pre-judgment that occurs with sinful comparison because we are often making assumptions about others' happiness that is most likely not true.  If we are convinced in our own minds that others are happier than us, then it's an easy leap to conclude that God must be holding out on us. This becomes a toxic of mix of resentment—not only toward other people but also toward God.
So what do we do when we find ourselves in vulnerable moments of comparison? First, remember that life is not about you. The more we find ourselves content in Christ, the less room there is for sinful comparison. Second, everything this side of hell is grace. Everything we have we do not deserve, no matter how big or small the amount. Reframe your perspective by seeing what you do have is a gift and that we are stewards (not owners) of that gift. In conclusion, comparison can be so lethal because it can grow in us a deep dissatisfaction with God and His sovereignty over our lives.