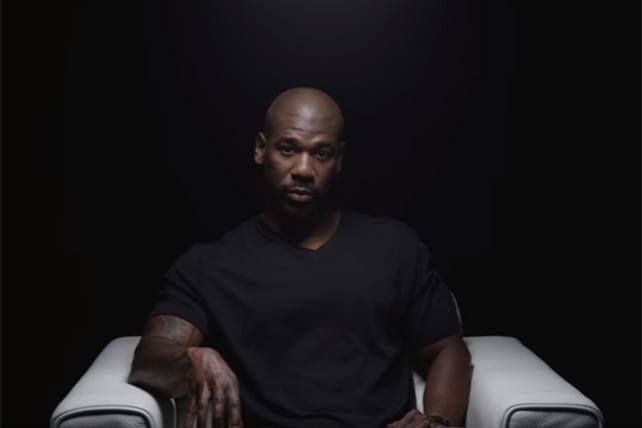 "This movie by the name of Bad Boys came out…That was the first movie I remember seeing where there were two heroes who look like me and they weren't playing thugs, or gangsters, or drug dealers, but instead they were playing heroes who were essentially running, gunning, and saving the day."
Early in his life, Remi Adeleke wanted to be in control. Remi believes this was partly due to his upbringing that lacked a male role model who could provide wisdom and guidance. Consequently, breaking the law became Remi's refuge from the brokenness he didn't know how to address. It was in the midst of Remi's rebellion that he sensed it would be good to join the military. So in 2002, feeling an inexplicable leading to do so, he joined the Navy.
Six years later, Remi was in Alaska going through cold weather training and at the lowest point of his life. After experiencing suicidal thoughts, Remi did something he'd never done before: He cried out to Jesus. He recalls the changes he made as he sought to know Jesus more and more.
"I began to surround myself with Christians who didn't just read the Bible, but they actually lived the Bible."
Just as strongly as he felt the leading to join the military, he felt the leading to leave. But it wasn't easy: Remi and the family he had begun with his wife felt an acute financial strain that manifested into marital problems.
"The marriage problems were so bad, we both contemplated getting a divorce."
Remi thought maybe he'd missed something. "I got mad at God. 'Did I hear you wrong? Was I supposed to get out of the military, was I supposed to make that decision?' It was silence. It was silence."
Next, he got a phone call from an agent who was working to cast actors for a film by Michael Bay—who also made Bad Boys. This was for a part in Bay's new project, Transformers. Remi felt God moving.
"When you look at my story going from the Bronx to the military and special operations, out of that, in a marriage, having being a husband, being a father, and now having a career in acting and in the film industry, there's one word I can sum it up with: God."