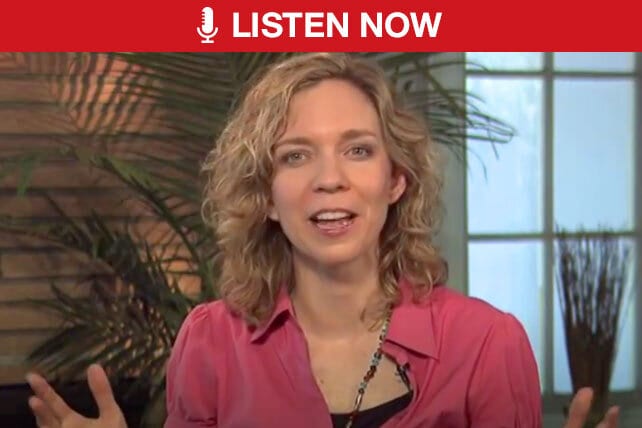 Dr. Kara Powell is the Executive Director of the Fuller Youth Institute, a faculty member at Fuller Theological Seminary, and Fuller's Chief of Leadership Formation. Named by Christianity Today as one of "50 Women You Should Know," Kara serves as a Youth and Family Strategist for Orange, and also speaks regularly at parenting and leadership conferences. Kara is the author or coauthor of a number of books and resources, including "Sticky Faith," "Growing With," and "Faith in an Anxious World." Kara lives with her husband Dave and their three children, Nathan, Krista, and Jessica, in Southern California. 
Other Ways to Listen to this Podcast With Dr. Kara Powell:
► Listen on Apple
► Listen on GooglePlay
► Listen on Spotify
► Listen on Stitcher
► Listen on YouTube
Key Questions for Dr. Kara Powell
-What has changed the most in youth ministry over the last decade?
-What's the number one reason this generation walks away from the faith?
-What is needed to bridge that gap between the youth and the church?
-How should the church approach doubt in ministering to students?
Key Quotes From Dr. Kara Powell
"At its core, I think youth ministry is really about helping students understand the grace and love of Jesus Christ, and normally, I certainly recommend, that that is done through incarnational ministry."
"Of all the youth group participation variables we've seen, being involved in intergenerational worship and relationship was one of the variables most highly coordinated to young people's faith."
"Almost half of all young people drift away from God and the church after they graduate."
"I think often a senior pastor or youth pastor's best point of leverage is to motivate and equip parents to create that team [of five adults for every teenager]."
"Know your senior pastor's love language…know what it is that is most meaningful to your supervisor."
"Our vision is that churches and youth ministries would be the first place where young people feel like they can go with their tough questions."