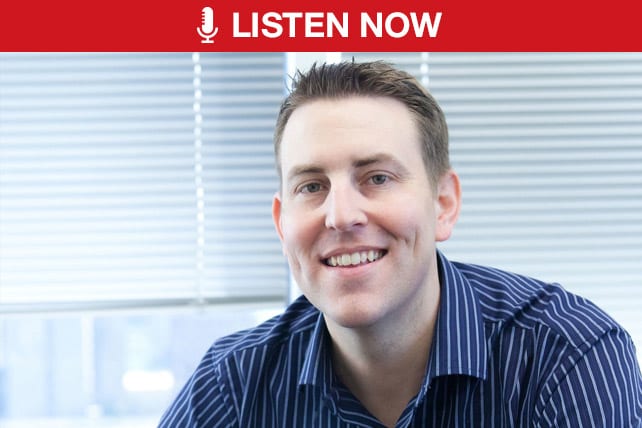 Todd Adkins is the Director of Leadership at LifeWay. He served for several years in various pastoral roles before coming to LifeWay to develop Ministry Grid and head up the Leadership team. Todd earned his M. A. in Leadership from the Southern Baptist Seminary in Louisville, KY.

Key Questions:
What is the relationship between discipleship and leadership development?
Why aren't church leaders as invested as they claim to be in developing leaders?
What is a leadership pipeline?
Key Quotes:
"It's so easy to get so caught up in the work of the ministry that we forget that the real work is the people. We spend so much time doing versus developing the people."
"The best way to grow your church is to grow your people."
"We sacrifice the one job we have of giving the ministry away on the altar of excellence nearly every Sunday."
"Especially in this day and age, if you are a leader and not a learner, you're going to have a really short shelf life. You're going to have a tendency to be put in positions where your strengths have taken you farther than your weaknesses can sustain you. And that's a really dangerous place to be."
"Leadership development is both poetry and plumbing. It's absolutely vision that inspires but it's actually the systems and processes that deliver on the dream."
"Culture is really shared values. And those shared values occur through common language, and structure and systems really create your culture—they create and reinforce culture."
"God is a God of systems and order…Systems are not ungodly or unholy."
"When you look in the Bible, you see two examples of leadership in the church: You see the shepherd and steward."
"If we truly want to have an impact in our community, we need to be better at developing leaders and people than anybody. Our community should look to us as a place that builds great leaders—not just a friendly place."
"Odds are we've all been in the situation where we were given the keys to a significant ministry before we were ready."
"Our job as pastors is to develop people. When you get to heaven, your legacy is not going to be something you've done; it's going to be the people that you've developed."
"Leaders understand that their fruit grows on other people's trees."
"When we can be self-confident to understand that if we do [leadership] right, we are going to develop people that will pass us. And we need to be cool with that."
Mentioned in the Show: