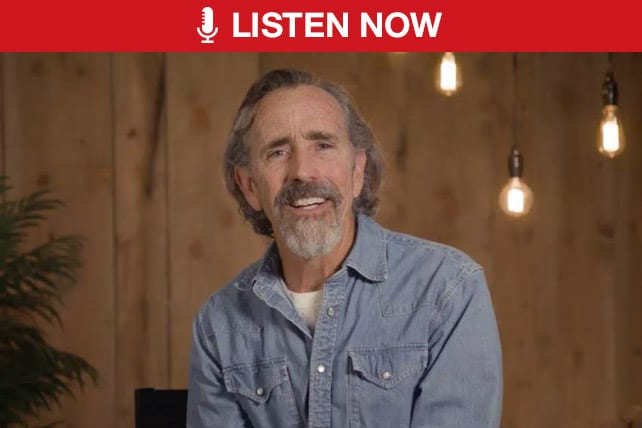 John Eldredge is an author, a counselor, and a teacher. He is also president of Ransomed Heart, a ministry devoted to helping people discover the heart of God, recover their own hearts in God's love, and learn to live in God's Kingdom. He loves the outdoors passionately, and all beauty, Shakespeare, bow hunting, and anything having to do with adventure.  John is author of the New York Times bestseller "Wild at Heart."
Key Questions:
How do you deal with a crisis of hope in culture and ministry?
What does the renewal of all things mean?
What is the significance that our stories will all be told rightly?
How do literary examples of heaven help us understand the new earth?
What non-biblical ideas of heaven are many clinging to?
[SUBSCRIBE] For more ChurchLeaders podcasts click here!
Key Quotes:
"According to the World Health Organization depression has now become the leading cause of  disability worldwide, not just in the west. Suicide has become the leading cause of death for young people, millennials in particular.  And then of course there's the addictions, the divorces, and the rage that you see, the hatred online and all of these are systems I think of  a deep, deep loss of hope."
"Christianity is supposed to be the triumphant entry of an astonishing hope breaking into human history; an unbreakable, unquenchable hope. But I'll be honest, far too often what gets presented is the hope of Christianity feels more like a bait and switch."
"The church has lost the gospel of restoration.  We tell people your life is mostly loss but in the end you get to go to heaven and instead Jesus says, "Oh no, I do intend to restore to you everything you have lost."'
"There is no loss that we can experience, no betrayal, no disappointment that God does not fully intend to actually restore to us. That frees you to forgive, it frees you to release people, it frees us to live with the partial now."
"I have not talked to one Christian over the last 30 years who was living with an actual expectation of reward."
"A lot of people picture the telling of their story (White Throne Judgment) as a source of shame and exposure and judgment but we know that is not the case."
"(Heaven will be) Genesis again. Yes the animals, yes the trees, yes the waterfalls. God is not going to send us all back to reign on a ball of clay."
"What you do in eternity is you do everything that you were born to do.  We don't just sit around looking at God and one another.  We are clearly invited with him to reign.  All that latent gifting in you, that book you never wrote, your ability for leadership, your musical talents, your scientific brilliance."
"When God restores you, he restores all your gifting. He doesn't take it away. You will become more you than you ever were."
Mentioned in the Show: