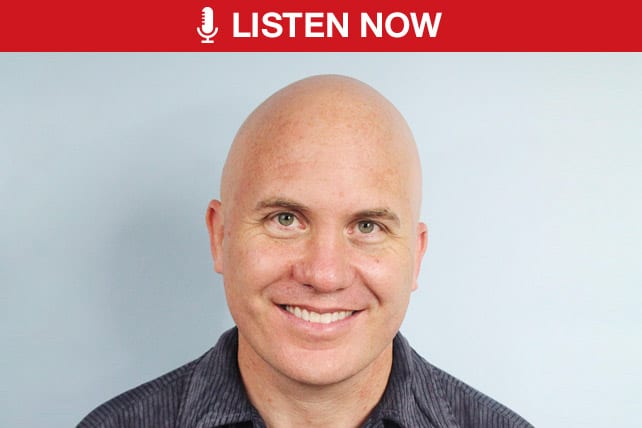 Eric Bryant is the pastor at Gateway Church in South Austin, a professor with Bethel Seminary, author of Not Like Me: Learning to Love, Serve, and Influence Our Divided World, creator of churchgrowthworkshop.com, and founder of www.ericbryant.org.
Key Questions for Eric Bryant:
How do you start a meaningful relationship with the unchurched?
Explain how we can influence both those we know and those who are unfamiliar to us.
What are some ways we can be more comfortable introducing spiritual issues?
How do we bridge the deep divides we see in culture today?
[SUBSCRIBE] For more ChurchLeaders podcasts click here!
Key Quotes from Eric Bryant:
"It's not about targeting, it's about being intentional with neighbors and co-workers and friends…to help them find what they're looking for and that is a relationship with God through Jesus."
"Everyone has a next step to take whether they are unsure or have been walking with Jesus for 40 years we all have a next step to take. We want to make sure we're communicating to everyone along that way how to take that next step."
"If we as pastors are not engaged in having conversations with people outside of Sunday, it will be hard to tell our church members how to do it."
"I've heard some amazing explanations of where people are in their stories and i try to pinpoint moments in their lives that are similar to mine."
"It's not just listening to them tell their stories it's listening to God and those whispers in our spirit to know what is important to bring up."
"It's really fun to see people embrace faith or come back with 'I now know God is real, show me how."
"In our culture it's far more difficult to convince someone that there is a loving God than to convince them that they are sinful and broken."
"Repentance is an opportunity, it's not a punishment."
"People are far more spiritually open than we realize when we lead with 'this is what I believe do you believe the same?' we eliminate opportunity. But when we ask 'where are you in your journey, would you like to hear about mine?' it keeps the door open to conversation."
"The church can be the one place that's safe no matter how you voted, what you look like or the decisions you've made in the past."
"For those of us follow Jesus and waking up every day and asking God what adventure do you have for me today? Is there someone new that  you want me to meet or befriend?"
"A loving community is both inclusive and a place willing to have hard and honest conversations…the key is knowing when."
Links Mentioned by Eric Bryant in the Show:
Eric Bryant on ChurchLeaders:
Eric Bryant: The Suicidal Missionary