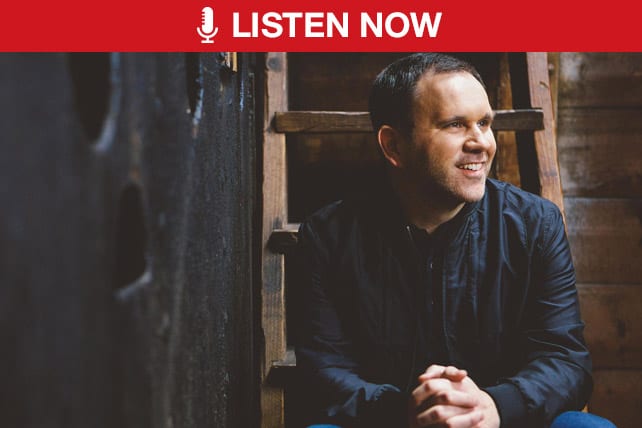 Matt Redman is a worship leader, singer, songwriter and author based in Brighton, East Sussex, United Kingdom. He has been involved in a number of events for the Passion Conferences and worked with Hillsong London.  Matt is married to Beth and they have five children. He has been a full-time worship leader since the age of 20 and this journey has taken him to countries such as South Africa, Japan, India, Australia, Germany and the Czech Republic.
Key Questions for Matt Redman:
How did you plan for weekend worship gatherings?  
What was the impact of having the trust of your lead pastor?
How were you secure in what God was calling you to do as a teenage worship leader?
How has worship changed over the last 20 years?
[SUBSCRIBE] For more ChurchLeaders podcasts click here!
Key Quotes from Matt Redman:
"You're going to be frustrated at times being a leader because God has given you a few steps ahead of everyone else so you can lead them there."
"Sometimes we overestimate what we can get changed in a few weeks and we underestimate what we can get changed in a few years."
"When I first started out I was leading worship 15 times a week…I am so grateful for that season. Lamentations says 'its good for a man to bear the yoke while he's young.'" 
"If God is affirming your call in life, others will be telling you that too…..and not your mum."
"One of the key ingredients that's missing in many worship teams is kindness….it's not a great environment for creativity."
"When I started doing this i didn't even know being a worship leader is a job…unless you played the organ."
"When you look at the actual depth of the lyrics; have we gone backwards? The content in them is a little flimsy."
"When it comes to worship we have to be in awe; we have to have wonder and mystery and reverence in the mix."  
"If you have a small, flimsy God what good is that going to be in the midst of a storm?"
"What I love about spontaneous worship is it tells us we're in a conversation with a living, active God."
Links Mentioned by Matt Redman in the Show:
Matt Redman on ChurchLeaders:
Matt Redman Turns Times Square into a Worship Room with '10,000 Reasons'
Louie Giglio and Matt Redman: Indescribable