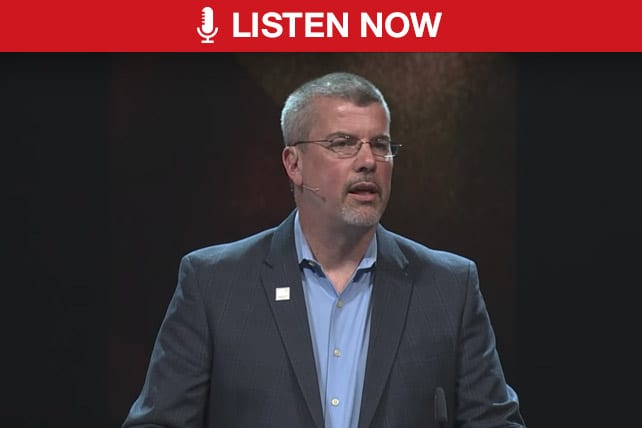 Jim Martin serves as the Vice President of Spiritual Formation for International Justice Mission. Jim seeks to equip IJM staff worldwide to do the work of justice joyfully and sustainably with ever-deepening dependence on God. Before joining IJM, Jim was a pastor at The River Church in San Jose, California. Jim and his wife, Jenna, live in the Washington, DC area with their three children.
Key Questions for Jim Martin
– There's a little pushback right now against justice issues in the church. How do you think justice issues tie into the Gospel?
– Do you find people who connect with biblical justice also connect better to the unchurched population?
Key Quotes from Jim Martin
"Awareness in and of itself doesn't actually do anything, but until awareness has happened, nothing else is going to happen."
"There is no genre of biblical literature that does not deal with the concept of injustice. In fact, the Old Testament speaks to injustice more than it does to any other issue, save idolatry."
"What challenging mission does for us is it makes us hungry and thirsty for the spiritual disciplines that we've been trying to discipline ourselves to engage in."
"My experience has been that the people that are working hard in the ministry of justice are some of the most prayerful people that I know because they deeply desire and need to connect with God about what is so wrong with the world and about what is challenging about what they've been called into."
"[There are] people who never got involved in a church…because the church wasn't engaged in the issues that were most meaningful to them."
"To hear the church talking about local issues of justice; to hear the church talk about human trafficking and modern-day slavery, especially for a younger generation, is a bridge that is very, very accessible."
"People [get involved in the church] because they're seeing this beautiful aspect of the character of God [in justice work]."
"My plea to church leaders is to find traction and take action…Let's find issues that have complete moral clarity and let's take action on those things."
"Let's love people the way Jesus called us to love people with action–with word and with deed. And then see what people will say."
Mentioned in the Show:
International Justice Mission
The Just Church
Isaiah 58
Community Justice Assessment Tool for Churches
Freedom Sunday
Jim Martin on Twitter
JimMartin@ijm.org
Other Ways to Listen to this Podcast:
► Listen on Apple: https://itunes.apple.com/us/podcast/the-churchleaders-podcast/id988990685?mt=2
► Listen on Stitcher: https://www.stitcher.com/podcast/churchleaders/the-churchleaders-podcast
► Listen on GooglePlay: https://www.stitcher.com/podcast/churchleaders/the-churchleaders-podcast
► Listen on Spotify: https://open.spotify.com/show/3NOo1CepdPQog17rmL7DuT