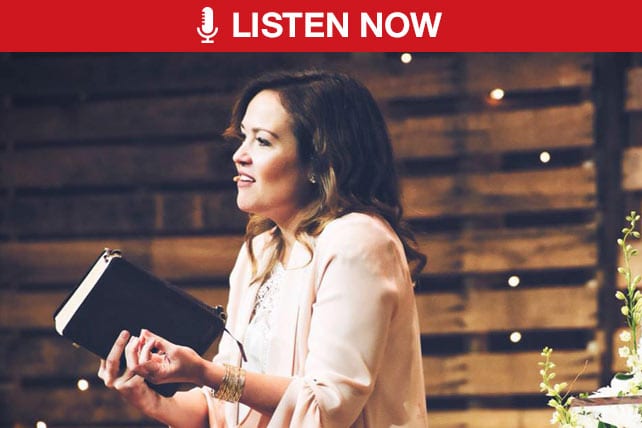 Tara Beth Leach is the senior pastor of First Church of the Nazarene in Pasadena, California (PazNaz), a unique ministry that provides intergenerational, intercultural worship in six languages every week. Tara Beth speaks at conferences, colleges, and ministry events across the U.S. every year. She is the author of Emboldened: A Vision for Empowering Women in Ministry and the eight-week video study, Kingdom Culture: The Sermon On the Mount. She also writes regularly for Missio Alliance. Tara Beth is married to Jeff and has two sons, Caleb and Noah.
Key Questions for Tara Beth Leach
-How does missional theology affect your approach to preaching every week? 
-Why is it important to shift from an individualistic to a corporate approach to ministry?
-How do you create a sense of community in your church body when you have so much diversity in your congregation? 
-How do you plan out your preaching calendar?
Key Quotes from Tara Beth Leach
"We're growing, young, but very intergenerational as part of our identity." 
"When it comes to the actual content of preaching, it is very contextual, and so for me, I'm constantly thinking about how will this sermon move us or create a crisis or disruption in our hearts to be the people of God on mission?"
"It's important that we ground ourselves in understanding that preaching is very contextual to the culture and to the community."
"At PazNaz, we tend to focus on what it means to be a people, a community together on mission."
"We are inviting our people to be the hands and feet of Jesus to show the love of Jesus for the small window of time that we get to care for immigrant children."
"I think it's easy for church to turn into, 'Come, consume, and see the show.'" 
"It's just so important that we as pastors create clear paths to give the ministry to the people."
"The reason why we are driving so much and so hard toward preaching on what it means to be the people of God, that Jesus is King, we are citizens of the kingdom, is because it's very much going against the grain of what culture continues to tell us. Culture continues to ingrain in us that it's about the individual, that it's about me, it's about myself."