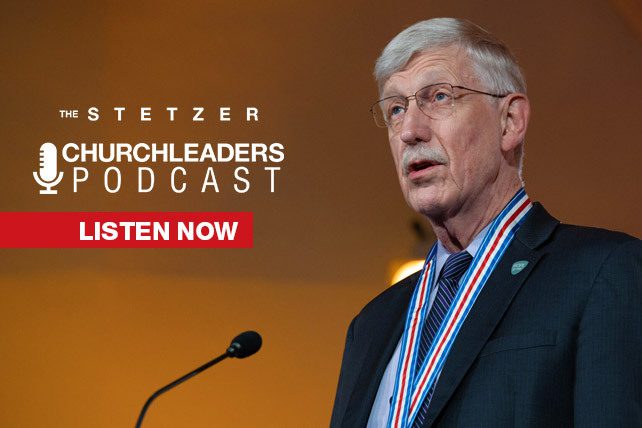 Dr. Francis Collins is a physician-geneticist noted for his landmark discoveries of disease genes and his leadership of the international Human Genome Project. He is an elected member of both the National Academy of Medicine and the National Academy of Sciences, was awarded the Presidential Medal of Freedom in November 2007, and received the National Medal of Science in 2009. In 2020, he was elected as a Foreign Member of the Royal Society (UK) and was also named the 50th winner of the Templeton Prize, which celebrates scientific and spiritual curiosity.
Dr. Collins was appointed the 16th Director of the National Institutes of Health by President Barack Obama and confirmed by the Senate. President Donald Trump and President Joe Biden both asked Dr. Collins to continue serving as the NIH Director, and Dr. Collins is the only presidentially appointed NIH director to serve more than one administration. In this role, he oversees the work of the largest supporter of biomedical research in the world, spanning the spectrum from basic to clinical research. 
Other Ways to Listen to This Podcast With Dr. Francis Collins
► Listen on Apple
► Listen on Spotify
► Listen on Stitcher
► Listen on YouTube
Key Questions for Dr. Francis Collins
-Have you gone back to in-person gatherings at church? And if not, what are your thoughts on a timeline for something like that?
-If we can have kids sitting at desks and following mitigations, can we do that in church?
-What's the best way for pastors and church leaders to encourage vaccination, as well as other precautions against COVID-19 in their communities?
-As a Christian and a scientist, do you think there's any basis for a Christians, or what would be the basis, to claim a religious exemption from vaccines?
Key Quotes from Dr. Francis Collins
"Gatherings indoors are now riskier than they were before Delta came along, and especially if you have unvaccinated people in the group, they are really at high risk."
"The consequences of missing out on that personal interaction for educational progress, for social interactions, just for human development as a child, are really significant. Those of us who are adults and are missing our church gathering, we're suffering too. But if I have to make a priority, it's getting those kids in school is even higher on my list."
"It troubles me greatly that somehow we've gotten into this big political debate about whether masks need to be worn in school for kids under 12 who can't be vaccinated, who could therefore get infected and then spread it to others. If we don't have mask wearing in school, it's guaranteed we're going to have outbreaks and then the kids will be back home again, doing the virtual thing that we were trying to avoid. It's really too bad that it's turned into such a strange argument that's going on. But there we are."