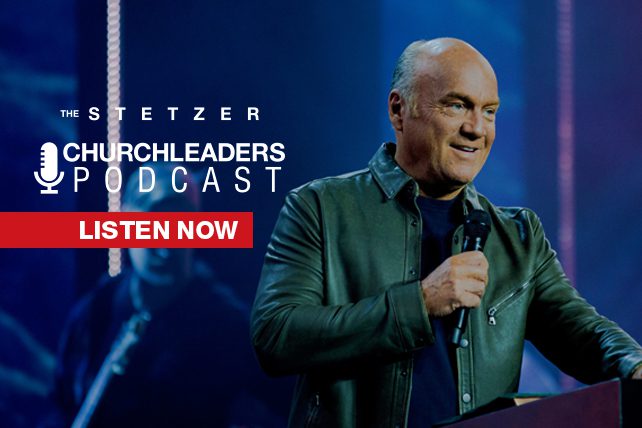 Greg Laurie is the senior pastor of Harvest Christian Fellowship, one of the largest churches in the country, as well as the founder of Harvest Crusades, which nearly 10 million people have attended. He is also the founder of Harvest America, one of the largest gospel presentations in American history. Greg is the author of over 70 books, including "Jesus Revolution: How God Transformed an Unlikely Generation and How He Can Do It Again Today." 
Other Ways to Listen to This Podcast With Greg Laurie
► Listen on Apple
► Listen on Spotify
► Listen on Stitcher
► Listen on YouTube
Key Questions for Greg Laurie
-Tell us a little about your journey. How you did you come to know Jesus?
-For people who might not know what the Jesus Movement is, help us understand what it was and how it impacted the church.
-You've been in ministry now for 50 years, so you've seen many cultural shifts. Were there any reasons why the Jesus Movement happened when it did?
-How do you help regular, everyday people be evangelistic?
Key Quotes From Greg Laurie
"I knew I was going down the wrong path, but I didn't know what the right path was. I knew nothing of the Christian faith. All I knew of Jesus was a picture of him hanging on my grandmother's wall when I lived with her for a period of time."
"I transferred to Harbor [High School] with the sole purpose of becoming a full-blown, legitimate hippie drug user. I wanted to change who I was. I wanted to become a different person. And that's exactly what happened, but not in the way I expected."
"We need to pray God will do it again. And the next expression of a spiritual awakening probably will be different than the Jesus Movement. But you know, it was a sovereign work of God that simply took place."
James Choung: How to Avoid Major Pitfalls When Pursuing True Revival
"I went to this guy's house to use drugs every single day and we walked by Chuck Smith's house. We didn't even know it was Chuck Smith's house. And Kay [Smith] later told me, 'We saw these kids walk by our house and we would pray for them every day that the Lord would save some of them.' And I was one of those kids. So Kay was really the one who prompted Chuck to start thinking about reaching out to these hippies."