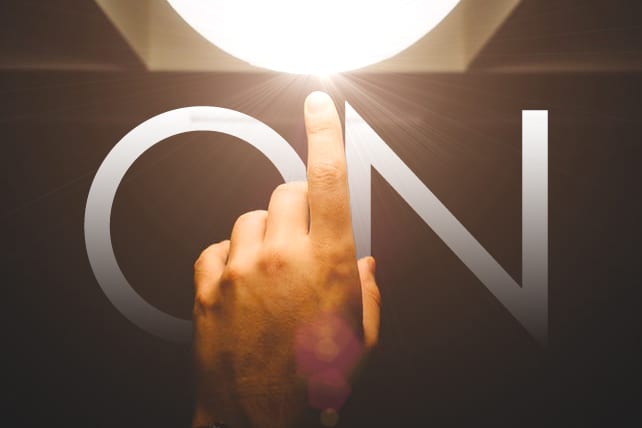 Every pastor with a vision for small groups knows that they must do more than recruit small group leaders, but they must develop and equip their leaders too. Most pastors don't need convincing, they simply need a systematic process and strategy. So here's a simple lens to help you see leadership development more clearly:
1. ON-SITE TRAINING: Growth Opportunities that are Event Driven
When most pastors think of leadership development, they often think about an event that happens on-site and challenges and energizes their leaders. While training events cannot fully solve your leadership development needs, they do offer inspiration.
I've often said, "Events inspire change. Process creates change. Habits sustain change." We all want to see people develop the habits to lead effectively, but sometimes they need the inspiration to get started. On-site training events with all of your leaders in one setting can offer motivation, inspiration and practical tips to get the leadership ball rolling. A couple of on-site training events per year can be a great rallying point for your entire small group leadership team.
2. ON-DEMAND RESOURCES: Growth Opportunities that are Web-Driven
More than ever, technology should be leveraged to provide instant developmental tools and growth opportunities for your small group leaders. Whether it's podcasts, blogs, free downloads, relevant websites, social media tools, small group software or any other number of tools, work hard to create online resources that are immediately accessible.
Most leaders don't know they need training until they're hit with a problem. That's when they need to know where to go to get what they need. I put 24 short and practical two- to 10-minute training sessions online dealing with everything from childcare to group discussion, prayer to group multiplication, serving to conflict resolution, as a practical way to provide immediate training for our leaders. Most of your leaders won't remember what you shared in your training events three months ago…but they will remember where to go for help if you've created a strong web presence.
3. ON-GOING RELATIONSHIPS: Growth Opportunities that are Relationally Driven
The third strategy to develop and equip your small group leaders is to provide relational support through coaches or community leaders. Mobilizing a team of people to provide follow-up, conduct huddles and provide supportive coaching will help your leaders continue their journey without feeling overwhelmed, ill-equipped or wondering where to turn in times of need.
The strategies above leverage training, resources and relationships to help your leaders continue to grow and develop. Furthermore, it keeps you from forcing your leaders into a one-size-fits-all growth strategy. Some leaders will prefer training, others will appreciate the immediacy of online resources, and others will enjoy the personal nature of relational support. Having an on-site, on-demand and on-going developmental system will help you meet your leadership development needs.
Question: What other strategies have you found helpful in developing and equipping leaders?
This article originally appeared here.