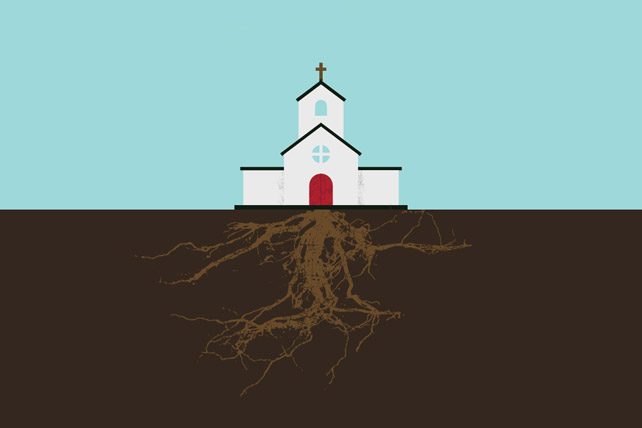 I'm writing this blog here in Cuba. As we've traveled around the country, we were saddened by the poverty and lack of freedom but encouraged by the power and humility of Christ's church. During the three-day seminar, I met many bold church planters who are starting simple cell churches or house church networks. These warriors are changing the culture. They will be victorious because Jesus Christ, the head of the church, is fighting for them. I heard testimony after testimony of God's power and provision to plant simple cell churches.
It is true that many cell churches are huge, yet the vast majority are small and flexible. More and more leaders around the world are attracted to a simple form of church life, one that doesn't require huge budgets and super-talented preachers but follows the pattern of the New Testament church. I now find myself desiring a simple, reproducible, New Testament model.
Tomorrow's cell church won't depend on large buildings or technology to make it work. One reason the megachurches appear so complicated is that they are. One influential megachurch in the suburbs of Los Angeles, for example, is embarking on a 10-year expansion project with a 4,000-seat worship center, an artificial lake, food court, coffee house and recreational attractions including a rock-climbing wall and jumbo video screens.
The beauty of a simple cell church is that it's reproducible.
A person who has led a cell, multiplied it and coached the daughter cell leader(s) has completed the core basics of cell church planting. Such a person is a prime candidate for future church planting—anywhere in the world.
Undoubtedly, a potential church planter will seek out biblical education and grow in the knowledge of Jesus Christ. Fruitfulness on the cell level builds confidence for future church planting and allows the candidate to then make it happen. The order is clear cut:
Attend a cell.
Receive training.
Plant a cell.
Multiply the cell several times.
Coach the leaders who have multiplied into other groups.
Receive more biblical training.
Plant a church in the U.S. or overseas using the same strategy.
Cell churches don't require a huge budget, a large plot of land, modern buildings or super-talented pastors. The cell strategy uses the houses of people all over the city as the primary meeting locations. Instead of laboring to get people out of their houses once a week for an hour-long service, it seeks to utilize those same houses to reach an entire city and nation.
Cell churches can give birth to new cell churches of any size. Some will grow large, but I sense a new wave of planting simple, reproducible cell churches.
As I reflect back on my time in Cuba, I'm encouraged that God is producing new life through waves of church planting. One mission pastor told me that it's hard to find a town in Cuba without a local church. God is on the move and just like in the days of the New Testament Church, God will establish his church and the gates of hell won't prevail against it.
This article originally appeared here.