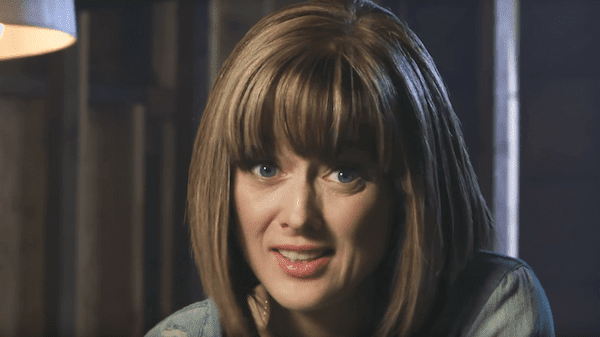 Ann Voskamp is best known for her bestselling book, One Thousand Gifts. She recently released a highly-anticipated instant bestseller, The Broken Way, with an accompanying DVD bible study.
Ann asks the question: "How do you live unafraid of broken things?"
We all experience "A broken heart, a broken mind, a broken childhood, a broken adulthood."
More importantly, "If we knew what it would cost us, would we sign up for the broken way?"
Rather than giving answers, Voskamp's study seeks to help groups explore brokenness in a way that is constructive. In the video, she asks a lot of questions. "What if we trusted that there is such meaning in our brokenness that God himself is willing to experience it with us?"
Voskamp also offers word pictures, asking the group to think about a seed breaking and dying so that new life might spring forth. "If you didn't know what growth looks like, you might mistake it for complete destruction," she says. This is exactly what Jesus was talking about in John 12:24-25.
Here is the main message of the study: "To join Christ in his suffering is to recognize that our brokenness—insomuch as it connects us to the brokenness of him—is a gift, a catalyst for gratitude."
On earth, we live in a tension between knowing that God is good and sovereign and on his throne, yet experiencing suffering on a daily basis. As Voskamp expresses so eloquently, "My earthly path will always be paved in pain."
This study seeks to help small groups walk through issues of pain and brokenness that most people try to ignore. But Voskamp doesn't want us to miss the fellowship with Christ and each other available to us when we pause a moment in these places of brokenness.
Below, you can watch the first session of this new small group study. Not only will you get something out of it for yourself, you can also see if it might be a good fit for your next group study.