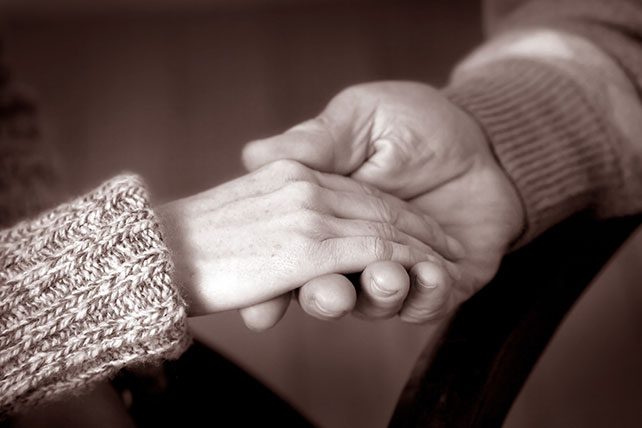 Sunday worship is both the culmination and commencement of the worship week. Commencement means a beginning or a start and culmination means an end or an arrival at a final stage. When considering these definitions with regard to Sunday worship, what seems mutually exclusive is actually collectively exhaustive. Is the Sunday worship service the commencement of the worship week? Yes! Is the Sunday worship service the culmination of the worship week? Yes! As a commencement, the Sunday service sings our congregations out. The worship when we gather may be great, but until it impacts those we come into contact with when we disperse, it's incomplete. As a culmination, the Sunday service sings our congregations in. Gathered worship is then a continuation and celebration of the worship that has already been occurring during the week through sacrificial acts of service. So, Sunday is the day we both gather people for worship and disperse them to worship — and serve somebody as an act of worship.
How I Learned to Serve Somebody
A couple of decades ago I was conducting the last Saturday morning rehearsal before our choir and orchestra presented their Christmas music the next day in our services. We needed six hours of rehearsal but only had three, so the stress was high and levity low. Right in the middle of rehearsing one of the songs, a man entered the worship center behind me, distracting the players and singers. I stopped the song to address the interruption and regain control of rehearsal.
It was obvious from his appearance that this man's needs were benevolent ones. He was there to request help with food for his family, fuel for their car, and firewood to heat their home. Since he had recently lost his job, he was also hoping our church could help with Christmas gifts for his children. I responded to his request by saying, "We're in the middle of preparing for a special Christmas worship service tomorrow at church, so we won't have time to help you right now. But if you'll come by our offices on Monday, we'll see if we can get you some assistance." He never returned.
Mark Labberton wrote, "Worship can name a Sunday gathering of God's people, but it also includes how we treat those around us, how we spend our money, and how we care for the lost and the oppressed. Worship can encompass every dimension of our lives."[1] I often wonder how much more impactful our Christmas worship services on that Sunday evening might have been if I had taken a few moments to serve as an act of worship on that Saturday morning.
We sing psalms and hymns and spiritual songs as an expression of our desire to know Jesus, but the Jesus we want to know is the sanitized Jesus who looks a lot like us. Despite God's word to the contrary, we think that we can say we love God yet hate our neighbor, neglect the widow, forget the orphan, fail to visit the prisoner, ignore the oppressed. When we do this, our worship becomes a lie to God.[2]
Serving others reminds us that the sermons we have prepared and songs we have selected may not be the most important act of worship this week. To serve somebody is one of those actions we take to ensure that worship continues when we leave our services. We spend so much time leading church services as an act of worship that we often neglect to lead the church in service as an act of worship too. Worship as service will never be completely realized until we can say every Sunday, "Worship has left the building." God is looking for a worship lifestyle that rights wrongs, cares for the poor, rejects injustice, and embraces generosity. Worship that comes from a community that doesn't model those characteristics turns the beautiful melodies we've just sung into something discordant.[3]
TEAM DISCUSSION QUESTIONS
What could occur as we lead gathered worship on Sunday if we serve somebody together as a team during the week?
How can we better balance our time between our worship services and to serve somebody as worship?
In what ways can we ensure the songs we sing on Sunday are also evident in the lives we lead the rest of the week?
What service ministry might we adopt together as a team?
[1] Mark Labberton, The Dangerous Act of Worship: Living God's Call to Justice (Downers Grove: InterVarsity, 2007), 13.
[2] Labberton, The Dangerous Act of Worship, 71.
[3] David Ruis, The Justice God Is Seeking: Responding to the Heart of God through Compassionate Worship (Ventura, CA: Regal, 2006), 29.
This article about the for worshippers to to serve somebody originally appeared here, and is used by permission.