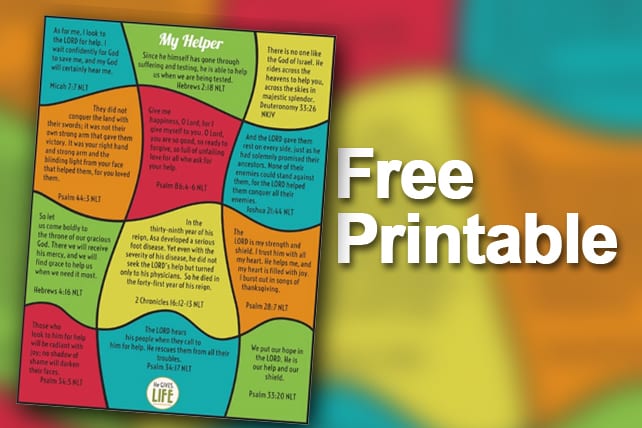 Free Printable
Download this free printable to help encourage your church community daily.
From He Gives Life, "The Lord delights when we ask Him for help. He just wants us to trust Him with the outcome when we do ask Him. In fact, Hebrews 11:6 says, "anyone who wants to approach God must believe both that he exists and that he cares enough to respond to those who seek him." The problem is many times we don't ask for help because we don't actually believe that He'll come through when we need Him. But time and time again in His word, we see examples of God helping His people when they ask. Allow the Word to encourage your heart again that the Lord is YOUR Helper."
Resource provided by He Gives Life

Download Instructions: Follow the on-screen directions at the download site.