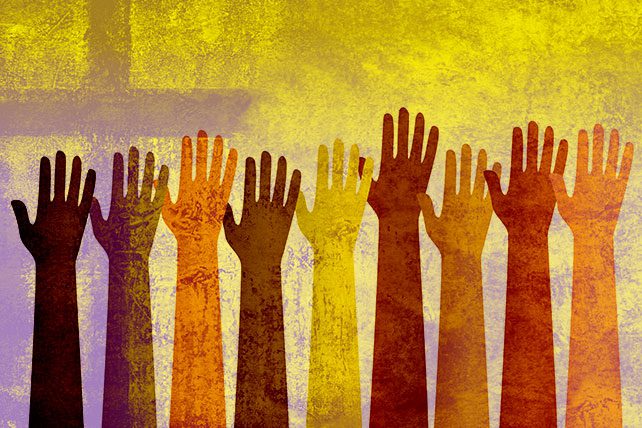 Some of us can imagine our church filled with people of multiple colors, nationalities, economic levels and political beliefs all worshiping God together. The problem with that scenario is that most of us imagine how great that vision would be as long as those various cultures, tribes and tongues are willing to make adjustments to worship like we do. "Not in my style" may really and truly mean "not my kind of people," except when it comes time for the yearly youth group trip to Mexico. We are willing to go outside the church for culturally diverse worship but fail miserably to do so within. So why are we so ready to defer when we travel around the world but not across the aisle?
6 Ways to Embrace Culturally Diverse Worship
In chapter 7 of Revelation, the multitude of God's people are standing before the throne of God sheltered by His presence. John's vision of every tribe and tongue worshiping together as one is a heavenly prophecy of diverse worship.
So, if we aren't meant to segregate as we worship in Heaven, then why are we so divided as we worship here on earth? Martin Luther King Jr. famously said, "11:00 a.m. on Sunday morning is the most segregated hour in this nation." Not much has changed since his original statement 50 years ago, so in order to achieve truly diverse worship maybe it's time to try something beyond just adding a few ethnically diverse songs.
1.  We must stop trying to fix it with music.
We believe music is a universal language just as long as everyone else lives in our universe. It's impossible for intercultural worship to begin with a common musical style, so it must instead begin with a common biblical content. And when it does, music won't get the blame for what only theology can fix.
2.  We must become ethnodoxologists.
Ethnodoxologists encourage unity in the heart languages of those who are here and those who are not here…yet. Ethnodoxology looks beyond Americanism as having a corner on worship understanding and considers the vast work God is doing around the globe and across the tracks.