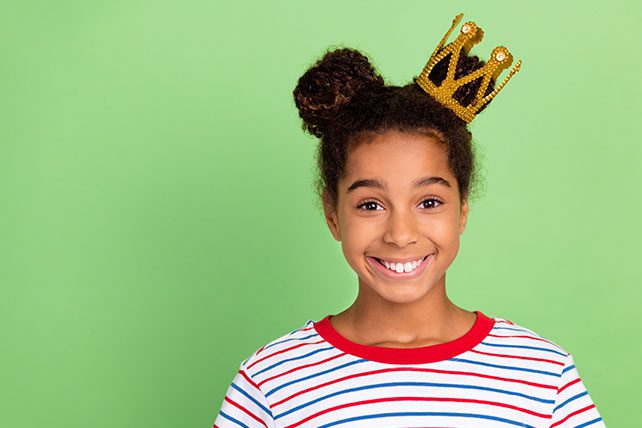 Rewards are a theme throughout Scripture. Numerous Bible verses mention crowns that faithful saints will receive. Throughout this Bible study on crowns, young people will discover God's important promises. We receive some of these spiritual rewards here on earth and others someday in heaven.
For this Bible study on crowns, let's look at 5 different crowns in Scripture.
A Bible Study on Crowns: 5 Scriptural References
Paul challenges the church about the Gospel and discovering their purpose on earth. He says his main goal was to share the Gospel. He would change his methods and approach, but the Gospel never changes. Paul mentions a reward or crown that Jesus will give out in heaven.
We will receive this crown at the judgment seat of Christ. The crown is imperishable and will last forever. Achieving this crown requires a great deal of dedication.
A sports team must be dedicated to excel. They must be in shape and practice. They must eat and drink right and have good character and attitude. Dedication is required. You are playing for the championship, and the end result is to win!
Paul is telling the church at Corinth they must play for the highest goal, which is eternity! We are not in this just for today or to feel good today. We're in it for eternity. Therefore, we must discipline ourselves to put aside things that could hinder our future glorification.
Hebrews 12:1 says, "Wherefore seeing we also are compassed about with so great a cloud of witnesses, let us lay aside every weight, and the sin which doth so easily beset us, and let us run with patience the race that is set before us."
How disciplined are you as a believer?
Only two things will last forever: God's Word and the souls of men! This crown and reward are for those who are faithful in sharing the Gospel with the world.
God holds you accountable for faithfully sharing His gospel!
Mark 1:17 says, "And Jesus said unto them, Come ye after me, and I will make you to become fishers of men."
You must go fishing to catch fish. And you must go soul-winning to be a soul winner.