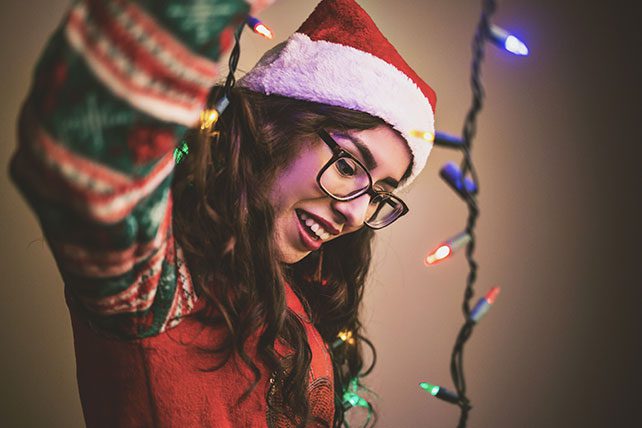 How about some free Christmas games? It's the season for giving, after all. So I want to give away a few fun youth group games from Relevant Student Ministry. Use and adapt these ideas with your preteens and teens this holiday season!
I'll admit: Youth group Christmas games can be tough to find. Few good new ideas or graphics are available each year. After all, a solid game needs a graphic that works. So here are two games we played with teens, plus the seasonal graphics.
Hopefully I'm also giving you the gift of time with these. (And that's something every youth minister has on his or her Christmas list.) After all, now you don't need to make up a youth group game for this week or next.
Enjoy these two free Christmas games for teens!
1. Fruitcake Mayhem
What is Christmas without fruitcake? You could do a million things with this "delicacy." But what we did was divide the room in two. Then we had two teams up front competing to eat an entire fruitcake. For every piece they ate, they could choose someone in the crowd and make that person come up and eat a piece.
The team that finished first won. Simple, fun, easy. Just make sure kids don't throw any of the fruitcake. (That may have happened to us!)
2. Living Christmas Tree
We've all seen church productions where people climb into a tree shape to sing. So we thought, "Why not make a human being into a tree?" We bought cheap ornaments and decorations. There was enough for two teams of three people to choose someone and then decorate them as a tree. Afterward, we let the crowd vote on the best finished tree. Yea, the activity was pretty great.
There ya go. Two game ideas for a festive holiday. Merry Christmas!
Need more Christmas ideas? Click here to read 18 creative suggestions for youth group Christmas parties. And click here to discover three ways to make the most of the holiday season with teens.