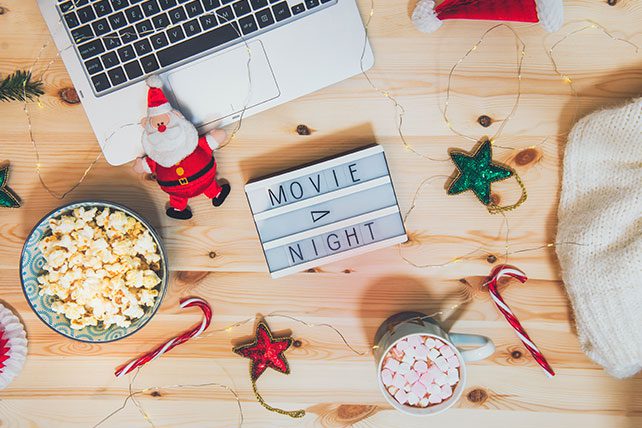 Finding new youth Christmas party ideas can be challenging. Yes, Christmas is the most wonderful time of the year. But youth workers often feel pressure to keep pace with the season's awesomeness. That's why we've assembled 18 fantastic, memorable Christmas ideas for youth groups.
Here are more teen and youth Christmas party ideas than you can possibly use. (At least in one year!)
18 Youth Christmas Party Ideas
Have fun trying and adapting these ideas for youth Christmas parties. Be sure to add your own suggestions in the comments section below!
1. Youth Group Elf on the Shelf
Dress up a mannequin (or volunteer) as an elf and replicate creative Elf on the Shelf poses in the youth room. Take lots of funny photos in advance and post them throughout December.
2. Plastic Unwrap
Wrap a bunch of inexpensive prizes in a big ball of plastic wrap. (Limit lengths to a few feet.) Form a big circle and have one person start unwrapping while another rolls some dice. As soon as they roll a pair, they steal the ball and pass the dice to the next person, who repeats this process until the gift is fully unwrapped—that person gets to keep it.
3. Random Acts of Cookies
Give teenagers each a tube of dough. Challenge them to bake cookies at home and give them away to a neighbor or friend.
4. Nutty Nutcracker
Have the youth staff and volunteers dress up and "perform" a scene from the famous ballet. Our instructions: "Overdo it until we tell you to dial it back."
5. Christmas Videos
Studio C has lots of funny, clean Christmas videos on YouTube. Our favorite is "Uncomfortable Christmas Family Traditions."
6. Christmas Trivia
Search online for seasonal trivia, drop it into a PowerPoint presentation, and test kids' knowledge.
7. Christmas Minute to Win It
The website Birthday Party Ideas 4 Kids offers a great list of Christmas-themed Minute to Win It games.
8. After-Christmas Party
Because December gets so busy, move the youth group Christmas party to after the 25th. Wear ugly sweaters and play a fierce game of Dirty Santa.
9. Christmas Cuisine
Have eating contests involving fruit cake, eggnog, Buddy the Elf spaghetti, and so on.