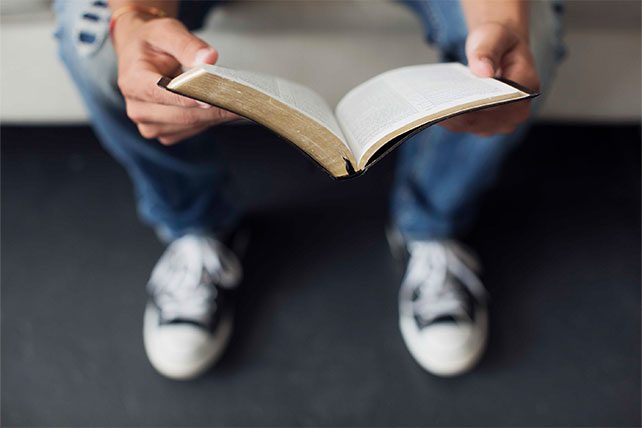 Why are powerful youth devotions on faith so important? Today's teens have lots of questions about God and their beliefs. They also face temptations and hostilities from a secular, anything-goes culture.
Yet studies show that faith practices such as Bible-reading have powerful benefits for teenagers. Spending time in God's Word, prayer, and Christian fellowship are key to faith development.
One way to help kids grow and keep the faith is regular devotion time. This can involve personal devotions, family devotions, small-group devotions, or youth ministry devotions.
For new Christians, youth devotions on faith can tackle faith basics, biblical foundations, and godly living. For kids who've grown up in Christian homes and the church, topics can branch out into specific Bible books and themes.
Devotional books and series are popular with youth. Plus, they work well in worship and small-group settings.
To help you find and recommend powerful youth devotions about faith, we've listed suggestions below. Use these resources to nurture and equip teens in your youth ministry and church.
16 Powerful Youth Devotions on Faith
Check out this wide variety of materials for boosting the faith of young people:
This devotion encourages teens to trust God in all things and with all things.
Use this devotional message about David to help teens realize their God-given potential.
Christians of all ages are to follow God's commands. And God promises to forgive us when we fall short.
Based on a parable Jesus tells, this youth devotion shows how powerful a small amount of faith can be.
Use this youth devotion to explain the difference between worldly happiness and spiritual joy.
Recommend this youth devotion to help teens kick their faith into high gear.