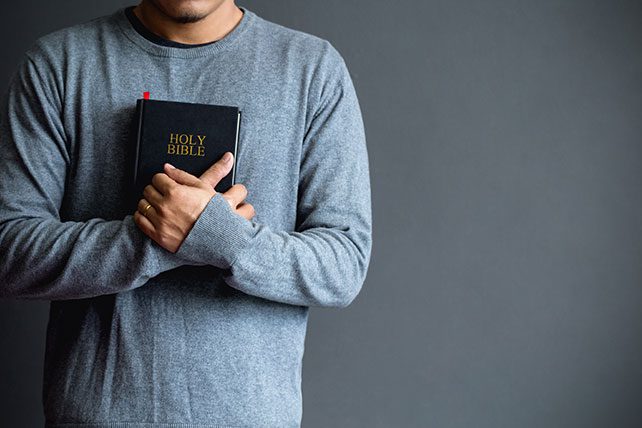 How would you describe your youth ministry goals and objectives? Read on to discover some thoughts about keeping the main thing the main thing.
Few books in Scripture move me quite like Paul's letter to the Colossians. It's beautifully written. In its introduction to Colossians, the ESV Study Bible notes that "Paul writes with stylistic flair and aphoristic brilliance." I have no idea what "aphoristic" means. But it sounds awesome. And it seems to support my contention that Colossians is a great book!
Recently, I've been listening to Colossians as I drive to work. (If I press play on the Bible Experience when I leave my daughter's school, I can finish the whole book by the time I arrive at work.) Over and over, I am moved by the power of Colossians 1:9-10:
9 And so, from the day we heard, we have not ceased to pray for you, asking that you may be filled with the knowledge of his will in all spiritual wisdom and understanding, 10 so as to walk in a manner worthy of the Lord, fully pleasing to him, bearing fruit in every good work and increasing in the knowledge of God.
Bible-Based Youth Ministry Goals and Objectives
I believe the calling God has put on my life is to make His Word known. Pretty simple, huh? I live out this call in a variety of ways. The primary way this manifests itself is by working with teenagers. I'm passionate about seeing kids encounter God and grow in their faith.
For years, I've dedicated my life to communicating Scripture's power and truth to teenagers. And I try to equip others to do the same. I do this by teaching youth at my church. I speak at retreats and Disciple Now weekends. Plus, I design Bible study curriculum through Student Life.
Colossians 1:9-10 is an incredibly succinct way to summarize the goal of my calling. In fact, these verses summarize the general purpose of all youth ministries.
If you're a youth worker, isn't Colossians 1:9-10 at the heart of your youth ministry goals and objectives? Isn't this your main goal for all students?
The desire of every youth minister should be simple. It's to see students "be filled with the knowledge of [God's] will in all spiritual wisdom and understanding (vs. 9)."