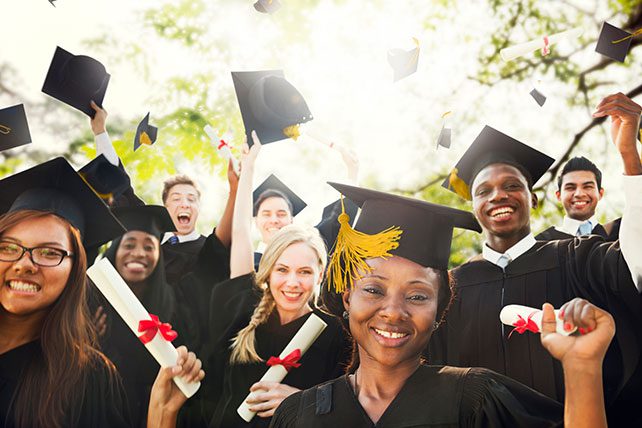 A letter to graduating senior highers is a great way to honor your youth group members. Plus, you can encourage kids to continue their faith walk as they move on to life's next steps.
This year we gave all our seniors a copy of the book Wide Awake by Erwin McManus. Inside we included a letter to graduating senior highers. Everyone on our youth ministry team signed it. Here's what we wrote. (Go ahead and use or adapt it for your program's grads.)
A Letter to Graduating Senior High School Students
Dear Senior,
It's been such a pleasure serving you during the past four years! We're so proud of each and every one of you. Your commitment to loving God and others has served as an example for our own spiritual lives.
Although we're sad to say goodbye, we're excited to see how you will use your God-given abilities to impact the world. God has a wonderful plan for you, and if you stay faithful to him, you'll see that plan come to fruition. God will use you to change lives, shape hearts, and shine light in a dark world.
Remember the wise, powerful words of King Solomon in Proverbs 3:5-6. "Trust in the Lord with all your heart; do not depend on your own understanding. Seek his will in all you do, and he will show you which path to take."
As you finish one chapter of your life and get ready to start a new one, always cling to the redeeming power of God's love. High school is difficult, but trust us. Life will only get tougher from here. You'll experience new challenges with every step you take. But you have the love of Christ, which will comfort and encourage you during all of life's hardships. Always stay committed in your relationship with Christ, continuing from the faith foundation you built during high school.