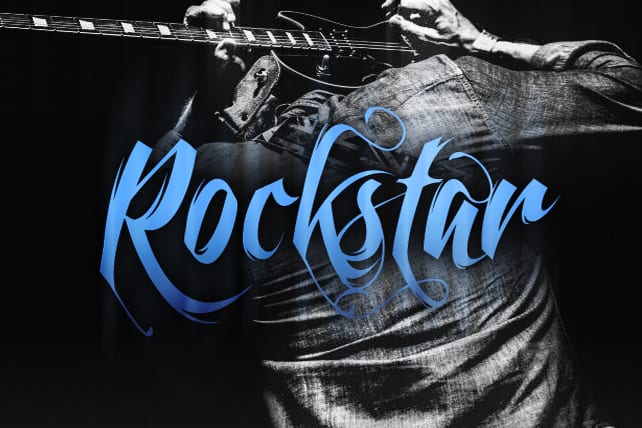 The magazine Group in 2007 did a national salary survey for youth pastors. (I am looking for some current data on the average youth pastor salary for 2010. Any leads? Thanks, Josh Griffin, for providing this youth pastor salary survey on your blog.) The average salary package (benefits included) for 2007 was $42,500.
Bottom line: There are numerous tricks for how to enjoy life and still look good while working in youth ministry.
Since I lived many frustrating seasons of being broke as a youth pastor and not being able to go out to eat, take my wife out on a date, go on vacation, get "cool" clothes and have cable TV, I was on mission to figure out how to do/buy all this stuff without breaking the bank.
**I have tried all of these techniques, and they do in fact work while serving your student ministry.
– Utilize restaurant (among other things) coupons (Entertainment Book, Groupon, resturant.com). I highly recommend the Entertainment Book because it gives you not only buy one get one free coupons for restaurants and discounts on movies, but also gives you a lot of free promos to try many services out, without having to give a credit card number. Additionally, had there not been a "line of sight" issue, we could have saved over $20 per month on cable. We've been able to save 10 percent on airfare, 15 percent off furnishings, and so much more. I'd recommend checking in with yelp.com before purchasing a Groupon or restaurant.com certificate to make sure the restaurant deserves your business (and always call ahead to make sure the restaurants will honor any and all coupons—we've had a few say they just won't for whatever reason).
– Visit travelzoo, bookit.com, priceline.com, travelbyjen.com and resortvacationstogo.com (thanks to my wife who finds crazy good deals on vacations). *Don't forget to always check in with tripadvisor.com to make sure you don't book a sketchy hotel/resort.
– Search Craigslist, Amazon and eBay for anything because it will be cheaper. However, make sure you are buying from a legit buyer. Do your homework. I have bought name brand jeans, sunglasses, computers, iPods, iPhones and books at GREATLY reduced prices. Buying straight from Amazon is a little safer than a seller on Amazon, and those prices are often great, too.
– Capitalize on credit card reward points when buying stuff for the church or youth ministry. Make sure to double check with your church accountant if it is cool for you to use your credit so you can get reward points. Keep your church accountable, ensuring you get those reimbursement checks on time. Late fees are not fun.
– Cancel cable and get Netflix. The Netflix feature "watch instantly" is clutch. Watch your favorite shows the day after they air on network Web sites.
– Sign up for free birthday stuff: http://www.freebirthdaystuff.com/ http://www.frugalliving.tv/free-stuff/birthday-freebies.html http://20somethingfinance.com/10-free-birthday-meals/. For my birthday, I signed up and participated in every offer that was appropriate. Needless to say, I receive 11 coupons for free birthday stuff that I had to use within two weeks. Even my wife, who is a rock star money saver, was impressed. My favorite free birthday coupon was the Jack in the Box ice cream shake and two free Mexican fajitas at a local Mexican restaurant.
– Visit your students where they work. Sometimes, your students are able to give a discount or something for free. It is a win-win. You visit them and get to do ministry while "possibly" getting something for free. I always had a lot of students who worked at Starbucks and yogurt shops. They loved having visitors at work, and great connections are always made as you get to see them in "real life" and not only at church.
– Save X amount of dollars a month that goes to something fun.
– Find a dollar theater and attend it frequently. You need to be willing to drive an extra mile or two in order to basically watch a movie for free. Worth it.
– Take advantage of AAA discounts. You will be surprised with how many businesses (restaurants, hotels, etc.) accept the AAA discount.
– Substitute teach (if your state allows it without a license)/proctor SAT/ACT tests. Thankfully, my wife was a teacher so she had some district connections that enabled me to proctor SAT/ACT tests on Saturday mornings. Another plus is being able to proctor some of your students as they are taking their college entrance exams.
– Shop at second hand stores that sell legit name brand clothing. For example, Plato's Closet, Goodwill, Salvation Army and Buffalo Exchange. (A quick search of "Used, Vintage & Consignment" on yelp.com should help you to find hidden places. Was able to find a bunch of great stores in California this way). It was always helpful. I lived in Orange County where a lot of people got rid of name brand clothes just because…
– Buy yourself a Starbucks gift card. Register the gift card at starbucks.com. Never pay cash or use a credit card again. You will get free syrup, soymilk, free drink on your birthday, free drink after you buy 15, free holiday pastries, free refills, coupons for Starbucks products, etc. If you regularly have coffee meetings, this is a must. Saving close to a dollar each visit adds up.