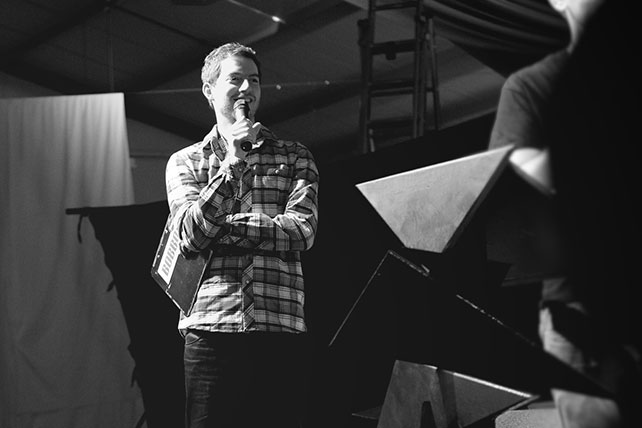 If you're thinking about becoming a youth pastor, you likely have many questions about what that role involves and how you can thrive in it. Among the many things you need to know are the qualifications and characteristics essential to becoming a youth pastor. These include courage, rigorous discipline, unwavering devotion to Jesus, psychological strength, wisdom and expertise.
Becoming a youth pastor — and remaining a youth pastor — isn't easy. Getting paid nickels and quarters while meeting the demands of parents, elders and students can be tough. And contrary to certain stereotypes, youth pastors aren't lazy. Youth ministry isn't only fun and games. Being a youth pastor isn't a "cute" job. Youth pastors aren't only "THE YOUTH PASTOR."
A mentor once told me if the youth pastor has the ability to set up, maintain and sustain a kick-butt youth ministry, they'll be able to achieve anything they set their mind to. Deuteronomy 25:4 says, "Do not muzzle an ox while it is treading out the grain." A youth pastor needs to be an ox! Everything hangs on the youth pastor's leadership. Here are key qualifications of an ox-like youth pastor:
6 Must-Have Traits for Becoming a Youth Pastor
1. Character
Character is everything. It includes such things as self-discipline, modesty, teamwork, integrity, purity, virtue, work ethic, loyalty, honesty, fearlessness, tenaciousness and determination. Character and responsibility are everything. A youth pastor must be transforming, not conforming. Every ox-leader must grow in Christlike character (Matthew 25:14-30; Luke 8:4-15; 2 Corinthians 5:17-21; Ephesians 4:17-25; Genesis 2:7; Isaiah 64:8; and 2 Corinthians 4:7-11).
2. Teacher
It's essential for a youth pastor to teach with power, authority and excellence. Teach from the Bible and connect points with clear application steps. Great books for youth ministry teaching: Unleashing God's Word in Youth Ministry by Barry Shafer, Speaking to Teenagers: How to Think About, Create, and Deliver Effective Messages by Doug Fields and Duffy Robbins, and Communicating for a Change: Seven Keys to Irresistible Communication by Andy Stanley and Lane Jones.
3. Rebuker
Confronting problems and conflict is a huge part of becoming a youth pastor. If you aren't prepared to handle conflict, problems will destroy your ministry. Youth pastors need to know how to discipline; otherwise, students will run all over you! I guarantee it. Youth pastors need to know how to spot a wolf and rebuke a wolf. You won't know if you're a shepherd until a wolf shows up. It's difficult to rebuke your students, but they need it and your youth ministry needs it. Youth ministry is one big, difficult conversation.
4. Relational

Being a great spouse and parent comes first: Youth pastors must have their family life in order. If you can't effectively manage the family, there's no way you'll be able to manage a youth ministry.
5. NT Office: Prophet, King, Priest
Determine if you're a Prophet, Priest or King.
A Prophet is a youth pastor who has high vision, passion and discipline for the things to come. A Prophet isn't scared to rebuke people for their sins and incorrect doctrine. I consider some of the reforming pastors as Prophets.
A Priest is the ultimate shepherd. A Priest uses the "love" card a lot and really cares, nurtures, and has a big heart for students. I consider some of the emerging pastors as Priests.
A King is the youth pastor who dominates everything. The King is highly skilled in management, organizational structure and communication. I consider some of the mega youth pastors as Kings.
It's important you know what type of New Testament office you hold, because that will determine what type of youth ministry you build.
While becoming a youth pastor, you must realize: Leadership is everything!
6. Education
Knowing how to study both the Scriptures and secular culture is imperative to becoming a youth pastor. Churches need more youth pastors who are street smart. Notice I didn't say church smart but street smart. The future youth pastor must know how to integrate culture, theology and youth ministry. It's hugely helpful if youth pastors are seminary-trained and have a great public-school education. Churches need youth pastors to be very comfortable explaining why non-Christian faiths are wrong and to clearly articulate loving, logical responses.
Becoming a youth pastor can be tough but very rewarding. Just remember to never stop training and never stop learning!