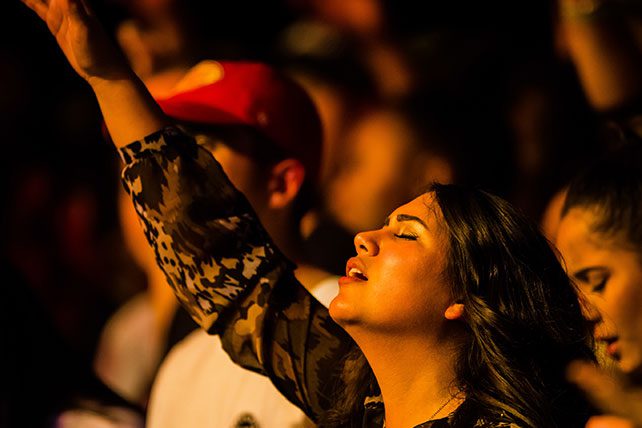 Church revival is a hot topic these days. And it doesn't always involve adults. Discover why teens in your youth ministry can serve as catalysts for widespread revival.
"But God chose the foolish things of the world to shame the wise; God chose the weak things of the world to shame the strong. God chose the lowly things of this world and the despised things—and the things that are not—to nullify the things that are, so that no one may boast before him." 1 Corinthians 1:27-29
What if it's God's plan to bring revival to the church sanctuary through the youth room? And what if God's strategy is to use those sitting at the "kiddie table" to transform those at the big one? What if?
A History of Teens in Church Revival
God has a history of using the "un" ones to accomplish unlikely missions. He often uses those who are considered "foolish" to accomplish fantastic feats. Think about how God did just that throughout cripture. He used:
a young shepherd boy named David,
a novice boat-builder named Noah,
an elderly patriarch named Abraham,
a stuttering nomad named Moses,
a teen queen named Esther,
a confident senior citizen named Caleb,
a God-fearing prostitute named Rahab,
a vegan dreamer named Daniel,
a fig-picking prophet named Amos,
an amorous warrior named Samson,
a prejudiced preacher named Jonah,
a terrified Benjamite named Gideon,
a patient ex-con named Joseph,
and a cricket-eating, camel-fur wearing, water-drenched madman named John!
And throughout church history, God has done the same! He captured the heart of a 16-year-old slave named Patrick who eventually shook Ireland (along with an army of teen and 20-something preachers) for Christ.
God used John Wesley to recruit radical circuit riders (many uneducated and some teenagers) to preach the Gospel across America.