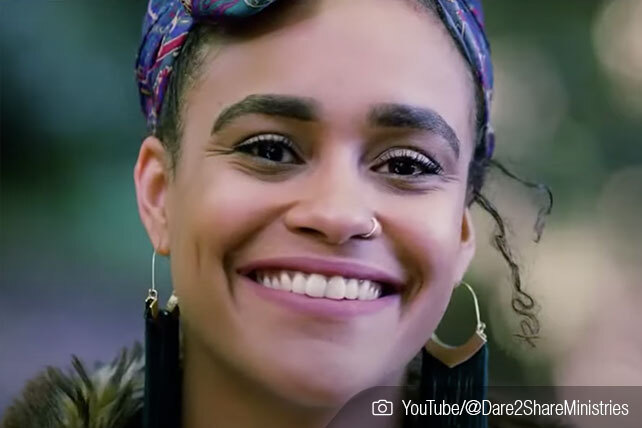 Not only is youth ministry possible during this pandemic, says Greg Stier, but youth workers can unleash teenagers to be part of a massive global awakening. Stier, founder and CEO of Dare 2 Share Ministries, addresses this during the new evangelism webinar "From Apathy to Action: How to Mobilize Your Teenagers to Lead a Movement." 
In the one-hour webinar, available on YouTube and at dare2share.org, Stier uses a training philosophy based on Luke 10, when Jesus sends out the 72. Four steps to activating disciples include:
Why? (the inspiration)
What? (the information)
How? (the application)
Now! (the activation)
Spurring Young Evangelists to Action
With many Americans still under stay-at-home orders, Stier says, youth workers can do much more than use Zoom, social media, and texting to stay in touch with teenagers. He urges church leaders to get on their knees and wrestle in prayer, as Epaphras does in Colossians 4:12. Stier also points to missionary giant Hudson Taylor, whose most fruitful time stemmed from fervent prayer while being "quarantined" to bed with a spinal injury.
With the foundation of prayer, the first step—"Why?—involves inspiring and motivating kids, says Stier, the father of two teens. During this pandemic, apathy can set in as students are stuck in their rooms and on screens. But through real stories and raw truth, leaders can reach students' hearts and set the pace for life transformation.
Next is the informational step, or "What?, which works best when concepts are reduced to powerful, easy-to-remember, easy-to-share sound bites. That's followed by the "How?"—or application. In Luke 10, Jesus provides practical do's and don'ts, and young evangelists need similar advice. For tips, prayer prompts, and accountability, Stier recommends Dare 2 Share's recently updated Life in 6 Words app, which soon will offer virtual-sharing options.
Finally comes the activation step of "Now!" Kids need experience getting out of their comfort zones and becoming real-life evangelists, says Stier, adding that they, like Jesus' disciples, will return excited and ready for more.
Greg Stier: Pandemic Is a Generational Marker
Implementing this strategy during coronavirus-related lockdowns will have profound effects, says Stier, especially once society opens up again. Kids will be looking for something, and when they gather again they'll share stories and tell why they had hope amid the uncertainty.
"I believe this pandemic is going to mark this generation," Stier says, "and if we pray for them now and give them [these steps]…students will be unleashed to share the hope of Jesus Christ with their friends." This societal marker, he adds, "could kick off the greatest awakening in the history of humanity."
Stier also shares details about Dare 2 Share Live, a nationwide broadcast from the ministry's Denver-area headquarters on October 10, 2020. On that "10-10" date, the focus will be John 10:10 and the abundant life Jesus offers. Until May 31, the flat per-group fee is $99, which includes training curriculum. Last year's event reached youth groups in more than 120 cities.
The push to reach people for Jesus, Stier concludes, isn't about Dare 2 Share but about "a movement rising up" and about "capitalizing on the current situation."