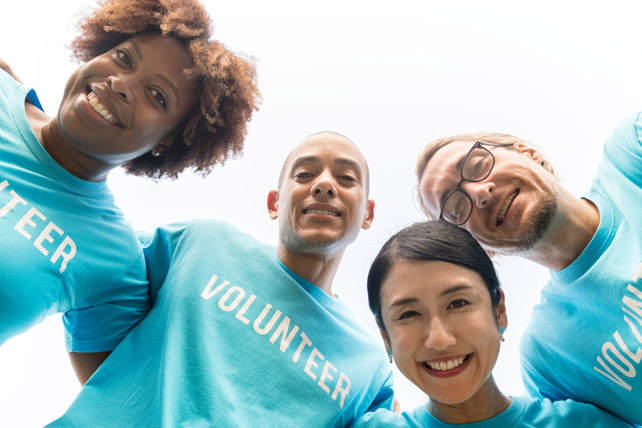 Every study or survey I've ever seen or been involved with shows that leading volunteers is the #1 most pressing need for children's ministry leaders. Whether it's recruiting, training, affirming, managing, or even firing…we've got you covered with the 25 best articles on leading volunteers from top children's ministry leaders.
Effective communication is vital in leading others and to the health, growth and success of our ministry. In addition, good communication develops trust between a leader and those they care for. If you want to engage someone in conversation, you have to be intentional about setting both parties up for  success. Here are just a few questions to help get those important conversation started.
As leaders of volunteers, we have to remember we're representing not just ourselves, but our organizations and all they stand for. We have to treat our volunteers and their time with a lot of respect.
The Bible reminds us in Matthew 23 that effective leadership is found in serving others. Great leadership is not measured by how many people are serving you, but instead by how many people you are serving.
We neglect the most important question that is found deep within the minds of our volunteers: Why? Why do we do what we do? We may be wondering how to get something done, but they are wondering why they are doing it.
Sometimes it seems like we've got a revolving door with our volunteers, with many coming and going all the time. How do we stop that? In some cases, it's just going to happen, but in most cases, volunteers leave because there's some dissatisfaction—or lack of satisfaction, at best—with their involvement.
I can tell you, from experience, your leadership will be better if you learn how to lead people older—and wiser—than you are today. Don't be afraid to recruit them.
While there's a place for CMS emails, there are also other tools that can help you engage with volunteers in ways that are more likely to reach them.
One of the best ways to set your volunteers up for success is to clearly define what success looks like for the role they are serving in. Here's how.
Next to "recruiting" volunteers, training is perhaps one of the most challenging elements of leading in children's ministry. But our real job is to equip God's people to do the work of ministry (Ephesians 4:12).
Sexual sin is real and it can come in a form that is destructive to others. Here are five ways you and I can seek to better protect those God has put in our care.
A lack of leaders is the visible problem in your church, but we want to address the root cause. After all, if you simply put a Band-Aid on the symptom, you'll never be able to truly experience a healthy and growing church.
One of your most important tasks is to make sure you identify and curb any underlying issues that are causing excitement to wane. If a volunteer's excitement level dips too low, he or she will end up quitting. With the right tools in your belt, you can keep the excitement level high.