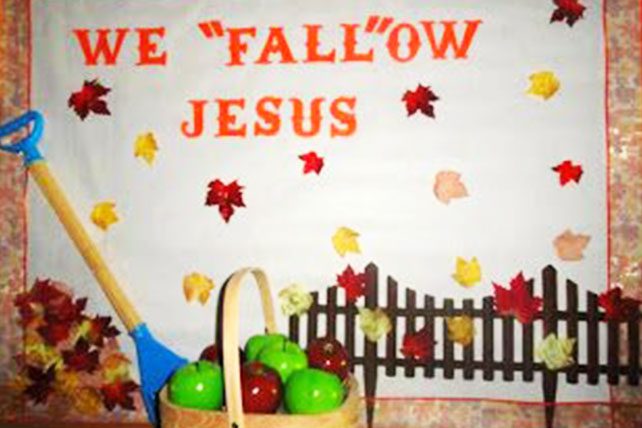 Free church bulletin board ideas are always in high demand. So we wanted to share some favorites we've seen online!
In the digital age, it's important to keep ministry websites and social media pages current. But don't overlook the role of low-tech yet high-impact bulletin boards. Kidmin hallways, Sunday school classrooms, and children's church areas can use bulletin boards to share schedules, news, photos, and Bible verses. To help, we've assembled 11 fun free church bulletin board ideas for you.
Bulletin board ideas range from Bible studies and themes to seasonal and holiday displays.
For fall and back to school, a bulletin board can welcome new children and families, provide directions and classroom assignments, showcase teacher and volunteer photos, and even feature pockets filled with forms and handouts.
As winter approaches, bulletin boards can keep people updated about Christmas rehearsals, family-focused activities, and donation and service opportunities.
During spring, use bulletin board ideas to chart attendance, memory-verse progress, fundraising goals, and more. Easter bulletin boards can celebrate Jesus' resurrection. Be sure to publicize Promotion Sunday too, congratulating children for moving up to a new class — or to the next age-based ministry within your congregation, such as preteens or youth.
Summer bulletin board ideas for church include VBS, camps and daycare programs, and updates about worship schedules.
Craft stores and the internet are filled with supplies to help you bring free church bulletin board ideas to life. If you're short on time, ask a creative parent or youth volunteer to contribute their ideas and know-how.
To jumpstart your brainstorming, we've gathered 11 innovative, free church bulletin board ideas for children's ministry. Try them out to capture the attention of everyone who walks through your church or children's space!
11 Free Church Bulletin Board Ideas
1. Children of God
At the start of a new Sunday school year, welcome kids with this brightly colored photo display. "I Am a Child of God" appears across a rainbow, with room underneath for children's photos and first names.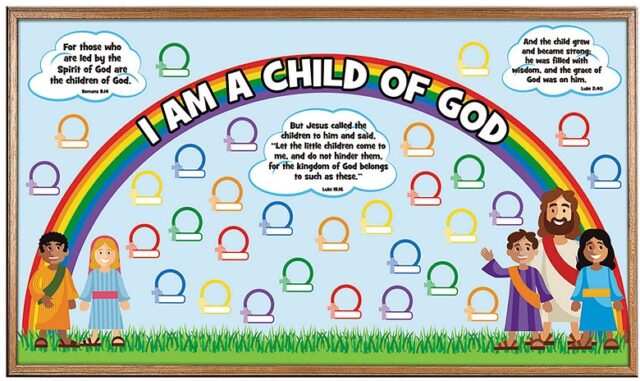 2. Sing It Out!
Publicize children's choir, worship, concerts, and programs. This music-themed bulletin board idea is based on Colossians 3:16.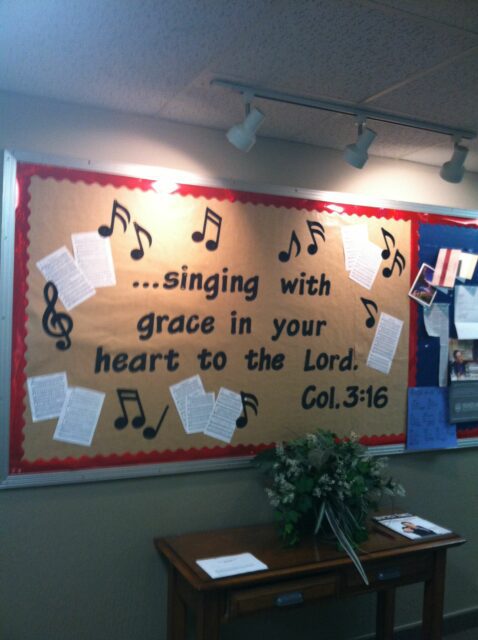 3. All Aboard for Bible Fun
This railroad-themed bulletin board is based on Proverbs 3:4. Its message reminds young learners to "Stay on the Right Track." This display is sure to be a big hit with toddlers and preschoolers.