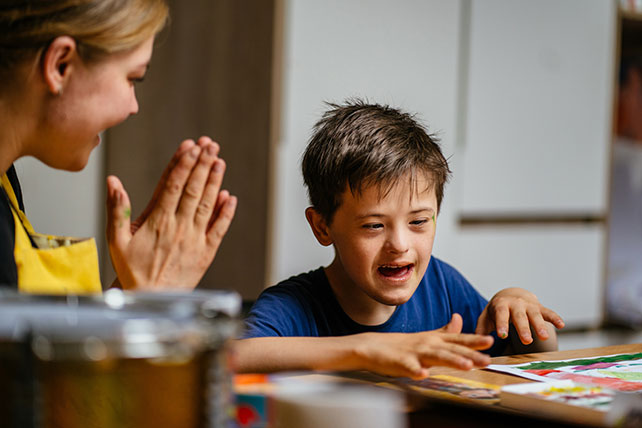 Churches and children's ministry programs that offer a special needs ministry provide blessings to families and communities. To run a solid ministry for kids with special needs, you must identify and recruit dedicated helpers. But don't let the challenge of special needs volunteering deter you.
Finding volunteers called to service in special needs ministry isn't as difficult as you might first expect. I've filled special needs volunteering roles through a wide variety of sources.
Check out all the people groups who are a great fit for special needs volunteering. How can you harness their skills and availability in your ministry?
Special Needs Volunteering: 5 Sources
1. Youth group kids
Mature teenagers make great special needs volunteers. Serving gives them an important role to fill. Plus, it offers a meaningful, rewarding opportunity to become involved in their church community. Young people tend to be great at encouraging peer friendships, which is super important in a church family!
2. Health care workers
If you have doctors, nurses, or therapists at your church, chances are they have experience working with children or adults with disabilities. So gauge their interest in putting their skills to good use in your ministry.
3. Seniors and retirees
It may surprise you how well this group assists others. In addition, some older people may even have a grandchild with a disability. Retirees often have more time to invest into building a relationship with a child and family. Their life experience and wisdom can be the greatest blessing to a family with special needs. After all, they need to see God's love and care lived out at church.