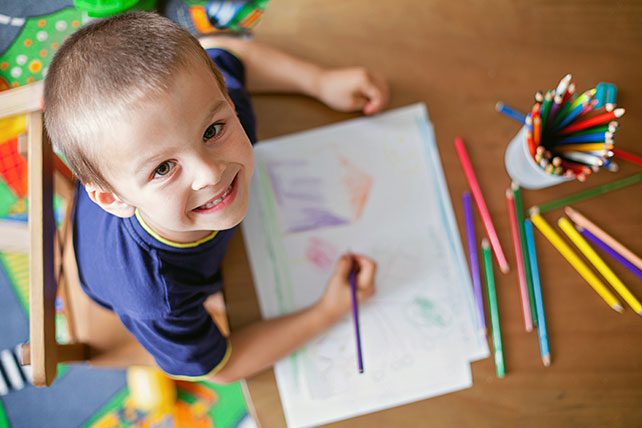 Preschool coloring pages engage young learners while introducing them to Bible lessons. Developmentally, many toddlers and preschoolers can begin coloring. Plus, they love to create and experiment! So provide kid-friendly supplies such as large crayons and washable markers.
For content, it's best to offer simple coloring sheets that won't overwhelm kids. Avoid sheets with lots of small details and words. Instead, look for free downloadable preschool coloring pages that feature large shapes and smiling faces.
While searching for coloring pages, you can filter by Scripture verse, Bible story, book of the Bible, Bible character, and more. Favorite Bible stories for young students include anything with animals (Creation, Noah's Ark, the Good Shepherd) and accounts of Jesus interacting with children.
Use preschool coloring pages in Sunday school classrooms, the church nursery, after-school day care, and more. Incorporate the pages into each week's lesson, either during craft time or as take-home papers.
Options abound for using preschool coloring pages in your children's ministry. For example, you can insert them in children's bulletins so kids can create quietly during worship. Find a sheet that matches that week's sermon theme. Or you can mail coloring pages to preschoolers, maybe in birthday or get-well cards.
Also consider displaying children's finished masterpieces throughout the church. Kids will love pointing out their drawings to friends and parents!
To help you get started, we've found a dozen fun, Bible-based preschool coloring pages. We hope you enjoy this wide range of resources!
Preschool Coloring Pages Your Kids Will Love
Scroll down to access fun coloring pages that are ideal for preschoolers and younger kids.
We love these simple yet meaningful coloring pages about the days of Creation.
These "create your own" books featuring Bible stories are kid-friendly and free!
Ideal for children under 5, this free coloring page features brave Daniel.