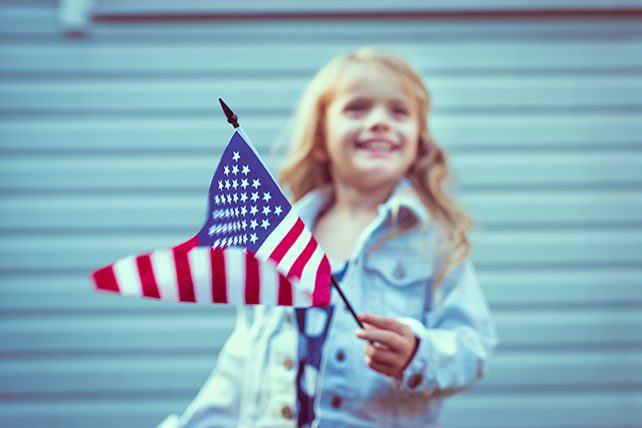 Fourth of July Sunday school lessons make learning a blast! If you're looking for quick and easy Independence Day activities for classes or children's church, we've got you covered.
Let us set you free from uninspired ideas. Try these seven cool Fourth of July Sunday school lessons that will go over with a bang!
7 Fun Fourth of July Sunday School Lessons
This interactive object lesson is super simple in terms of supplies. All you need is some kind of box (like a shoebox) and some kind of weight (like a brick or two). Challenge kids to hold the box for as long as possible.
After kids experience what it's like to have something dragging them down, take the weight away. Then read Romans 6:18. This opens the door for a discussion on what it means to be free from sin.
A friend recommended this site, and I had to share it with you all. If you're looking for cute crafts, this place has a ton. I love the folding craft-stick flag!
This craft gets kids thinking about the Liberty Bell and what it symbolizes. Then, using Luke 4:14-19, kids discover how they can help others hear about the freedom Jesus offers. It's a simple craft that becomes an outreach tool for kids to spread God's love.
Not able to shoot fireworks? Here's a neat alternative for little kids from icanteachmychild.com. Jenae, the blog's owner, created this fun activity for children to see a colorful, firework-free show inside a bottle.