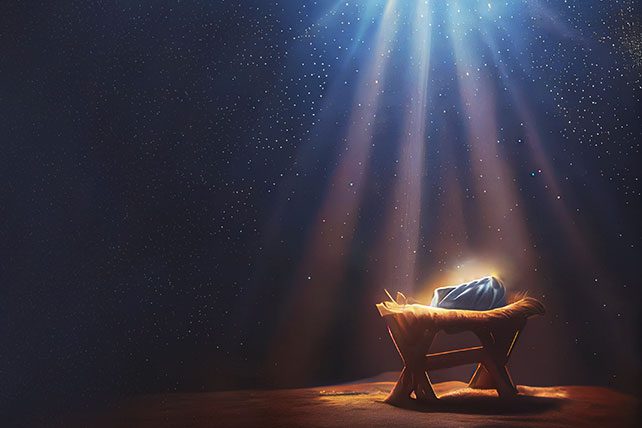 Christmas Sunday school lessons focus on Jesus, the real reason for the season. They'll work great in classrooms, and you can adapt them for children's church or events.
Enjoy these 4 free Christmas Sunday school lessons. You'll find one for each Sunday leading up to Christmas. Each lesson is from one of Group Publishing's bestselling curriculum. It's our gift to you! Enjoy!
4 Free Christmas Sunday School Lessons
In this Christmas Sunday school lesson, kids learn how Jesus fulfilled God's promise.
Kids will…
play a fun game about making promises.
discover the meaning of Jeremiah's amazing prophecy.
explore the Key Verse to find out that Jesus fulfilled God's promise to send a Messiah, and that he promised to be with them.
determine how keeping and not keeping promises affects them, and make promise cards to give to someone.
choose a Daily Challenge to apply God's Word.
talk about how to share what they learned with their families.
In this Christmas Sunday school lesson, kids learn that God uses ordinary people.
Kids will…
decide whether to accept an assignment that leads to a risk, a reward, or both.
play a musical game, and discuss Luke 1:26-38 and Matthew 1:18-21.
read Luke 1:28-29 and 1 Samuel 16:7, and invent news stories about ways God might use kids.
decorate posters showing ways that God can use ordinary people.
read Luke 1:39-45 and 1 Thessalonians 5:11, and write encouraging notes to classmates.
name things they'll do for God and others.
In this Christmas Sunday school lesson, kids celebrate Jesus birth!
Kids will…
pretend to be part of the planning committee for the very first Christmas celebration.
sing "Glory to God."
read Luke 2:1-20 and pose as the person they most feel like at Jesus' birth.
play in an "air band" to celebrate Jesus' birth.
imagine giving the best gifts to celebrate God's greatest gift.