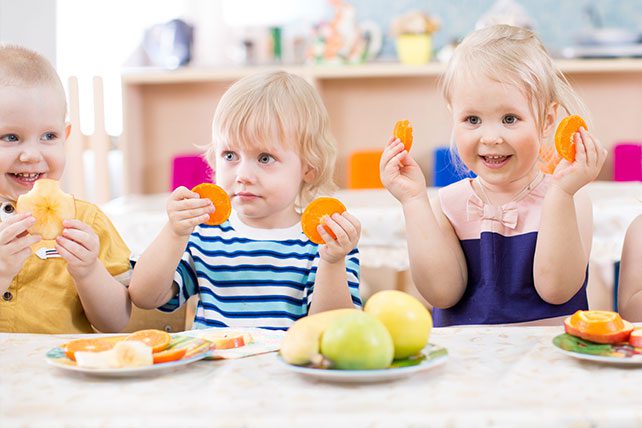 Children may ask what are the fruits of the Spirit in the Bible. So be prepared to teach Sunday school and children's church lessons about these biblical traits. In Galatians 5:22-23, the apostle Paul lists the fruit of the Spirit as love, joy, peace, patience, kindness, goodness, faithfulness, gentleness, and self-control. "Against such things there is no law," Paul writes of these nine godly traits.
What's the best way to explain what are the fruits of the Spirit in the Bible to children? Because kids are familiar with eating fruit, they'll be especially receptive to object lessons about the fruit of the Holy Spirit. Fruit also lends itself to vibrant coloring pages and activities.
Check out all these fun, Bible-based games, crafts, lessons, and snack ideas!
What Are the Fruits of the Spirit in the Bible: 14 Sunday School Resources
In the Bible, God shows us how to live as his followers. So use these children's ministry resources to share Christian-living principles with your students. Bonus: These teaching materials are also loads of fun…for students as well as teachers!
First, check out this kids message from Sermons4Kids. In just a few minutes, you can share with young listeners how the Holy Spirit produces fruit in our life.
Next, try incorporating some science into your Bible lesson on the fruits of the Spirit. Children will engage with this material and consider whether they're producing fruit for God.
Every great fruit of the Spirit lesson should come with a yummy snack. Kids will eat up this fruit salad after learning about Galatians 5:22-23.
Build a piece of fruit containing all nine of the biblical fruits of the Spirit. This video shows the entire process.
Play this matching game with students when you're studying the fruit of the Spirit. It also makes a great take-home activity for families.
You can adapt the super ideas at this site for children of all ages.
These lesson plans and printables make it a breeze to teach Galatians 5:22-23.