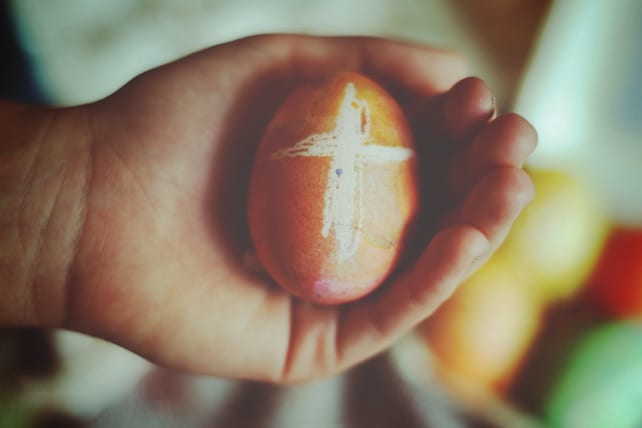 This Easter scavenger hunt is a great way to help your kids dig into the truth of Easter. The final weeks leading up to Easter are a wonderful time for families to gather around the Bible and consider the life of Christ. I put together this family-oriented Easter scavenger hunt offers for the families at my church so they could use this month to engage with Christ while also spending quality time together. After they find each "clue" the family takes a selfie together with the object they found so that by the end, not only do they have fun, faith-filled memories, they have seven new family pictures.
Feel free to use this Easter scavenger hunt with your church and/or family and may we all be blessed as we consider together the life, death and resurrection of our Lord!
This story begins in a different way
The Baby Jesus was sleeping on Hay
He was the Messiah, God's Only Son
But His journey began as a quiet, humble one…
With your family, find a barn or manger and take a selfie together beside it. Think about what it meant that Jesus wasn't born rich or mighty, but as a humble baby, just like us. Talk about why that is important to us as we follow Him.
As He grew, he gained respect from God and man
And His calling to save us, He began to understand
He declared He came to set the captives free
And was baptized by John to begin that journey.
John the Baptist baptized Jesus in the Jordan River. See if you can find a stream, a pool, a river, anything with water for your family selfie. Take some time to think about what happened when Jesus was baptized, how God spoke from heaven and what John said about Him.
Jesus began to teach all the people
They'd come to hear him, no building or steeple
He'd talk in the mountains and down by the sea
And to those who would listen, He'd say "Come, follow me!"
Jesus went to places where people were to talk to them about God's Love. If Jesus were here today, where do you think he would teach? Take a picture of your family in the place you thought of and write down a little explanation of why you picked that place!