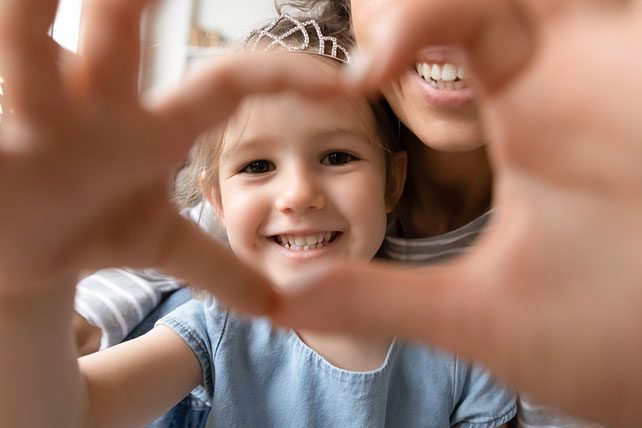 We've all seen children who were raised right still go wrong, following their hearts all the way to their own destruction.
One of the most crucial aspects of parenting yet the easiest to overlook is the shaping of our children's hearts. It's so easy to focus on the outside stuff that we see (behaviors, attitudes, etc) without giving proper attention to the inside stuff that truly matters.
Whether we like it or not, what's in a child's heart will guide them for the rest of their lives.
Solomon, the wisest man to ever live, seemed to have an obsession with the direction of his child's heart. In the book of Proverbs, a book of wisdom written to his son, he mentions the heart repeatedly throughout almost every chapter.
Solomon's Passion…
He regularly pointed his son to the need of protecting his heart and its direction. He captures this passion in a nutshell in the following verse…
Keep thy heart with all diligence; for out of it are the issues of life. (Proverbs 4:23)
Why would Solomon be so adamantly concerned with his child's heart? Could it be that he personally knew all too well where one's heart could lead a person if left unchecked? (Read Ecclesiastes if you're not sure.)
Is it possible that among all of the moments, days, and years of a child's life, a parent could actually overlook the one most important thing? … Yes, very possible.
Solomon's Best Advice…
Solomon gives his best 'heart' advice to his son in Proverbs 3:5-7:
Trust in the Lord with all thine heart; and lean not unto thine own understanding,
In all thy ways acknowledge him, and he shall direct thy paths.
Be not wise in thine own eyes: fear the Lord, and depart from evil.
In these few short verses, he gives the roadmap for every person, including us as parents, to help our children protect themselves from the danger of their own hearts.
Solomon knew all too well the principle of Jeremiah 17:9, that "The heart is deceitful above all things, and desperately wicked: who can know it?"
Solomon understood that the greatest threat to his child's future was not the influences outside of him, but the heart within him.
He wanted his son to know how to direct his heart rather than be destroyed by it. So he gave these three reminders to his son that will help protect your child from their own heart:
1. Trust God with All Your Heart
The answer to all of life — trust God. Easier said than done, right?! Not partially, or mostly, but with "all your heart."