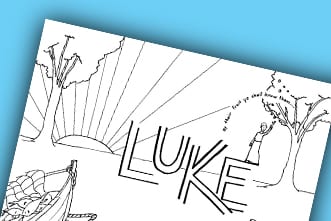 Free Printable
Download and print this coloring page to help teach your kids about the New Testament book of Luke.
From Ministry to Children, "The illustration shows two fishing boats along a sea shore with a man reaching up to a fruit tree. The quote reads, "By their fruit ye shall know them" and is inspired by Jesus teaching in Luke 6:43-45 about a tree and it's fruit."
Resource provided by Ministry-to-children.com

Download Instructions: Follow the on-screen directions at the download site.