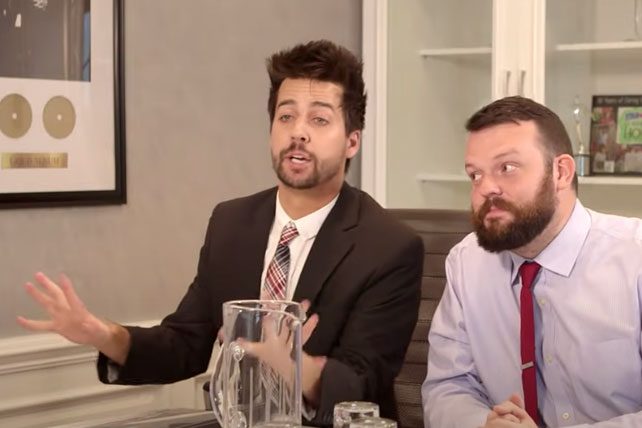 Sometimes the music coming out of Nashville leaves us wanting. This is especially true of popular Christian music, the songs that end up being played within an inch of their lives on Christian radio.
Popular Christian Music
What doubtless started as well-meaning industry has become the very thing we feared it would become: an industry. It's easy to feel the songs we hear on the radio lack an honest desire to worship God.
In a hilarious look at this phenomenon, John Crist has created a video that "exposes" some of the less-than-palatable goings on that we can only guess happen behind the closed doors of the Christian music world. Gather your friends—this will likely take the edge off some of your popular Christian music angst.