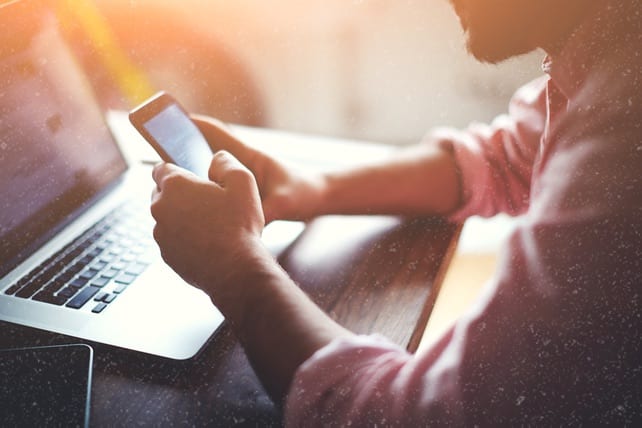 Technology can either hurt your message (by being outdated and irrelevant) or can support ministry (by being up-to-date and used wisely). People in your community will find your church, and get their first impression of you, based on your church website. Your congregation will stay connected with their small groups via social media and will sign up for church events through your church management software. This ever-evolving use of technology in church ministry requires regular maintenance and continuous education. Thankfully, staying up-to-date doesn't have to be terribly complicated. Here are several tips to consider as you use technology in church ministry:
7 Ways to Use Technology in Church Ministry
#1: Store electronic documents on a network or cloud account
Saving church documents onto personal (or even work) computers can lead to significant issues. What happens when an employee who was using a personal laptop for work leaves their job? Would all the documents, records and templates they'd created be lost to your church? What if a hard drive crashes or a computer is stolen? All of that data is gone forever. Store important documents on a central, church-owned location to protect your resources. If there are any that needs to be signed, a services such as an esign can be used for convenience.
#2: To BYOC or not to BYOC?
Will you require employees to "bring your own computer" or does the church provide desktops or laptops to church staff? Carefully consider the pros/cons of either approach.
#3: Church management software
You need a church database and church communication tool (no, a spreadsheet won't cut it for long). This purchase won't be cheap, so take the time upfront to document what you need the software to do and how you'll use it. Don't just consider how you'll use it today—think about what you'll need as your congregation grows and find software that can scale with you.
Also, ask potential vendors about their company. Who owns the company and are they personally invested in helping churches succeed? Is the company privately owned or has it changed ownership recently? You want a company with great references and a track record of excellent customer service, so do your homework before purchasing.
#4: Back up your electronic files regularly
Backups are vital: What if a computer is stolen, the server gets corrupted or destroyed, etc.? Do you have online or offsite backup storage? It's fairly simple to setup online backups, but painful if you lose all that important data. Plan now to have a backup to safeguard your information. If you are going to setup a new SQLite database for your files, there are helpful hints you can find online especially if you use a Linux computer.
#5: Protect yourself against hackers and computer viruses
It's fairly simple to take preventative steps such as a protected wi-fi network, anti-virus software and educating your staff about potential malware threats. Between the contact and financial information you have on church members plus other important files, protecting your computer system needs to be a priority for your church.